Online MBA Program Receives Top Tier Designation
Online MBA Program Receives Top Tier Designation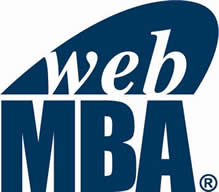 VALDOSTA -- The Georgia WebMBA, Valdosta State University's online MBA program, has been ranked in Tier One among the CEO Magazine's Global MBA rankings.

CEO Magazine assessed the performance of MBA programs worldwide and ranked these programs based on faculty, tuition, international reach, innovation, delivery methods and career progression. The Georgia WebMBA program has maintained its position in Tier One for three consecutive seasons.

"The ranking is just another indicator that VSU and the Langdale College provide high quality graduate programs," said Dr. Wayne Plumly, dean of the Langdale College of Business.

In addition to its designation by CEO, Georgia WebMBA is ranked no. 1 in student satisfaction and no. 2 for public perception out of 382 schools, according to GetEducation.com. The program is also in the top 30 most affordable online MBA programs that are accredited by the Association to Advance Collegiate Schools of Businesses.

To participate in Georgia WebMBA, students must have a bachelor's degree and two years of professional business experience. The curriculum consists of 10 courses that cover areas of business such as accounting, strategic marketing and entrepreneurship. The program objectives include recognizing the impact of business decisions of ethical and social dimensions of business; formulating and assessing integrated technology solutions to influence structures, processes and techniques of management; analyzing global economic environments, integrating business components and assessing the impact using risk analysis; applying team development and leadership skills; integrating business functions to solve problems and make strategic decisions; and evaluating courses of action through quantitative and qualitative tools.

VSU's Langdale College of Business joined the WebMBA consortium in 2001. The program has, since, expanded from one cohort per semester to four cohorts each fall and spring semester, according to Plumly. The average cohort size is 27 students.

Georgia WebMBA is offered at five other schools in the University System of Georgia: Columbus State University, Georgia College and State University, Georgia Southern University, Kennesaw State University and the University of West Georgia.

Read more about Georgia WebMBA at VSU. For more information on the program, visit http://www.webmbaonline.org/ .
Newsroom
Office of Communications Powell Hall West, Suite 1120
Mailing Address
1500 N. Patterson St.
Valdosta, GA 31698
General VSU Information
Office of Communications