VSO Season Ends Saturday with Special Concert
April 24, 2012
12-127
Jessica Pope
Communications and Media Relations Coordinator
VSO Season Ends Saturday with Special Concert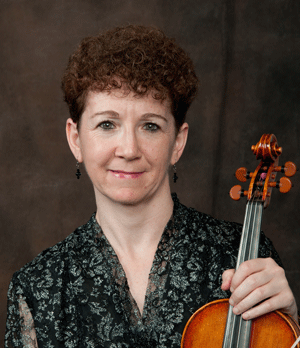 VALDOSTA -- The Valdosta Symphony Orchestra's upcoming performance has been described as "a feast for the imagination."

Using music to create the scene, the VSO will present the special concert, "Musical Pictures," at 8 p.m. on Saturday, April 28, in Whitehead Auditorium. This will be the final subscription concert of the orchestra's 22nd season, featuring "the intoxicating lushness" of Ravel's "Daphnis and Chloe," Wagner's "Götterdämmerung: Siegfried's Rhine Journey," Rossini's overture to "The Thieving Magpie," Debussy's "Nocturnes: Fêtes," and more, said Howard Hsu, VSO music director.

"I have selected very exciting and vivid music that will inspire the imagination," he added. "For example, the Debussy piece is about a celebration, and he musically depicts the approach of a band in a parade. The crowd gets quiet when the band is heard from far away, and the music gets louder as the band gets closer, until the band passes right in front and the music is loud enough to rattle your bones. But just as quickly, the band moves away, and it gets softer, until you can only hear a few snippets off in the distance. Other works in the program will also strongly evoke images and emotions from the audience."

The VSO's own acclaimed concertmaster, Nina Lutz, a noted violinist, will make her solo debut with the orchestra in selections from Vivaldi's "Four Seasons." She has been the VSO's concertmaster since 1992 and has performed in France, Germany, Spain, Italy, Austria, the Czech Republic, Canada, and throughout the United States as an orchestral, chamber, and solo musician.

"We can't wait," said Hsu, referring to Lutz performing a solo. "Her solo debut is long overdue. Usually she's working alongside me as concertmaster and partially hidden within the orchestra. This time we get to feature her front and center on a work as fantastic as Vivaldi's 'Four Seasons.'"

A youth concert will be held at 10 a.m. on Friday, April 27. A family concert will be held at 3 p.m. on Sunday, April 29. Hsu said artwork created by local children will be projected behind the orchestra during these two special events, both featuring Lutz on violin and brief, spoken introductions by the conductors.

Saturday's concert is sponsored by Houston & Co. Sundays' concert is sponsored by Staten Crossing and Tall Tree Apartments.

"This has been an extremely exciting season with many highlights, including having guest artists such as cellist Wendy Warner; my mentor, Maestro Edward Cumming; and my old friend, Carl Cranmer on piano," Hsu said. "The VSO has never sounded better, and the level of support and enthusiasm from the audience is as high as the day I arrived. Next season promises many thrilling evenings as well, and we will unveil the entire season on Saturday night."

Tickets for Saturday's performance are $25 each. Season tickets are $125 per subscription. The VSO performs five subscription concerts each year. Reservations are required.

Tickets for Sunday's family concert are $15 for adults. Two children ages 18 and under will be admitted free of charge with each paying adult. Reservations are required. This concert is not part of the season ticket package.

"Created in 1990, the VSO serves both the cultural life of Valdosta and the regional academic mission of Valdosta State University," according to the symphony website at www.valdostasymphony.org. "The high standard of performance of the orchestra enables it to attract guest soloists of national and international renown to the Valdosta community. The orchestra's membership is a unique blend of resident artist-faculty, students studying professional music disciplines, talented community performers, and carefully selected professionals from a five-state region."

Whitehead Auditorium is located on the first floor of Valdosta State University's Fine Arts Building on the corner of Brookwood Drive and Oak Street.

To learn more about the Valdosta Symphony Orchestra or to purchase tickets, please visit www.valdostasymphony.org or call (229) 333-2150.
Newsroom
Office of Communications Powell Hall West, Suite 1120
Mailing Address
1500 N. Patterson St.
Valdosta, GA 31698
General VSU Information
Office of Communications