VSU Celebrates Jazz Appreciation Month with Series of Concerts
April 8, 2012
12-101
Jessica Pope
Communications and Media Relations Coordinator
VSU Celebrates Jazz Appreciation Month with Series of Concerts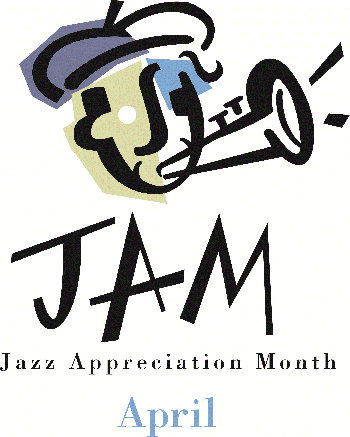 VALDOSTA -- Valdosta State University's Department of Music will celebrate Jazz Appreciation Month with a trio of concerts.

The first concert in the series will kick off at 7:30 p.m. tonight and will feature the Jazz Combos, directed by Tod Leavitt, Joren Cain, and David Springfield.

The Jazz Combos "are small performing groups comprised of five to eight players" that "perform material from the traditional and contemporary jazz repertoire with emphasis on small group performing skills and jazz improvisation," according to the
Department of Music's Jazz Studies program.

The concert series will continue at 7:30 p.m. on Tuesday, April 10, with the New Jazz Ensemble, directed by Cain and featuring music by Count Basie, Rob McConnell, and Springfield, who serves as director of VSU's Jazz Studies program.

VSU's New Jazz Ensemble "is ideally suited to students wishing to gain valuable experience in the jazz idiom. The repertoire is exciting and varied, with a strong emphasis on fundamentals of the jazz style," according to the Jazz Studies program.

The celebration of Jazz Appreciation Month concert series will conclude with a performance by the Jazz Ensemble at 7:30 p.m. on Tuesday, April 17. Directed by Springfield, the performance will feature historic compositions by Bob Brookmeyer, Bill Holman, and Clare Fischer, as well as the premier of new arrangements by VSU students Patrick Jones and Jaron McCarr.

The Jazz Ensemble "is the premier performing ensemble in the jazz area … with a repertoire ranging from Big Band Era standards to contemporary styles and original jazz compositions," according to the Jazz Studies program. This group has toured Europe and performed with such guest artists as Dizzy Gillespie, Byron Stripling, and Ernie Watts.

All of the concerts are free and open to the public and will be held in Whitehead Auditorium, located in the VSU Fine Arts Building on the corner of Oak Street and Brookwood Drive. They will also be webcast live at www.useducationtv.com/main.aspx'sid=286&pid=1514.

Designated by the Smithsonian Institution's National Museum of American History and supported by the United States Congress, Jazz Appreciation Month, recognized each April, "is intended to draw public attention to the glories of jazz as both a historical and a living treasure." This year's theme is "Jazz Crossing Borders and Cultures."

For more information, please contact David Springfield, director of Valdosta State University's Jazz Studies Program, at (229) 333-5805 or daspring@valdosta.edu or visit www.smithsonianjazz.org.


Newsroom
Office of Communications Powell Hall West, Suite 1120
Mailing Address
1500 N. Patterson St.
Valdosta, GA 31698
General VSU Information
Office of Communications