Southwest Georgia Section Celebrates Earth Day 2012 withIllustrated Poem Contest
April 16, 2012
12-114
Sara Lynn McCall Graduate Assistant
Southwest Georgia Section Celebrates Earth Day 2012 withIllustrated Poem Contest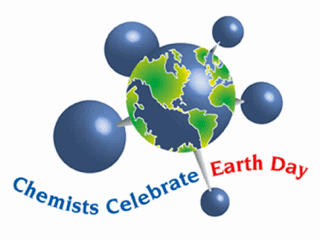 VALDOSTA -- The Southwest Georgia Section of the American Chemical Society (ACS) sponsored an illustrated poem contest for students in Kindergarten through 12th grade to celebrate Earth Day. The contest is one of the many ACS educational outreach activities, and this year's contest theme was "Rethinking Recycling: It's Easy to be Green."

The topics for the poems were recyclable materials, green chemistry and reduction of greenhouse gases, pollution and waste among others. Seven schools submitted works in four categories for a total of 174 entries, which received participation diplomas. The winner entries were determined by faculty from the Chemistry Department of Valdosta State University and members of the ACS on April 5 and will represent the local section in the national contest in Washington, DC.

The best poem awards and $50 prizes went to:

Roberto Montiel from St. John School (K - 2nd grade)
Savannah James from W. G. Nunn Elementary School (3rd - 5th grade)
Miriaam Conrad from St. John School (6th - 8th grade)
Madison Nix from Valdosta High School (9th - 12th grade)

Honorary mention diplomas were awarded to:

Roshjae Howard (4th) from Quitman Elementary School
Emiliana Rodriguez (4th) from St. John School
Olivia Cox (7th) and Joyce Ro (8th) from Valwood School
Quashayla Bradshaw (10th) and Mark Garren (11th) from Valdosta High School

The awards will be presented during the Earth Day Celebration at 11 a.m. on Saturday, April 21, at Drexel Park in the Southwest Georgia Section ACS booth. From 10 a.m. - 1 p.m., K-12 students and the general public are invited to practice recycling with a Plastics Safari activity and to perform chemical reactions while learning about the environment.

For more information about the ACS local section activities, visit their website at http://sowega.sites.acs.org and their Facebook page at Science Saturday Chemistry at VSU or contact Dr. Linda de la Garza at (229) 333-5798 or ldelagarza@valdosta.edu.
Newsroom
Office of Communications Powell Hall West, Suite 1120
Mailing Address
1500 N. Patterson St.
Valdosta, GA 31698
General VSU Information
Office of Communications