Andy Clark Named Associate Vice President for Enrollment Management
Andy Clark Named Associate Vice President for Enrollment Management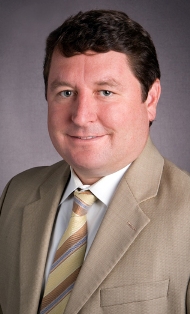 VALDOSTA --Valdosta State University has named Andy Clark as its first associate vice president for Enrollment Management. Clark officially began Aug. 1.

Clark joins Valdosta State from Armstrong Atlantic State University (AASU), where he has served in various positions including interim assistant vice president for Enrollment Management and director of Institutional Research. At AASU, Clark was responsible for the leadership and management of various offices including Admission, Registrar, Financial Aid, Institutional Research, Functional Banner Support, Advising, Orientation, Learning Support and Adult Programs. He also served as AASU's accreditation liaison for the Southern Association of Colleges and Schools (SACS) Commission on Colleges and helped to guide the university through two successful submissions.

Clark's responsibility at Valdosta State includes developing a strategic plan that enhances the university's enrollment through the recruitment of traditional and non-traditional (over age of 24), transfer, out-of-state, international and online students.

"Valdosta State is fortunate to have Andy join our outstanding admissions team," said Provost Phil Gunter. "His experience within the University System of Georgia, as well extensive background in enrollment management will benefit Valdosta State as we continue to attract the best and brightest students within Georgia and the Southeast region."

Prior to AASU, Clark served as director of Institutional Research and Planning at Macon State College and as an institutional research analyst at Georgia College and State University.

"I believe my strong back ground in strategic planning and research will provide a valuable strength to this position," Clark said.
"Valdosta State is a very well respected university that continues to gain regional and national prominence, and I look forward to working with the faculty and staff in achieving its goals.

Clark graduated from Georgia College and State University a Bachelor of Science in Public Administration and a second Bachelor of Science in Criminal Justice. He also received a Master of Public Administration and a Master of Science in Administration from Georgia College and State University.

Contact Clark at 229-245-6518 or email at atclark@valdosta.edu.




Newsroom
Office of Communications Powell Hall West, Suite 1120
Mailing Address
1500 N. Patterson St.
Valdosta, GA 31698
General VSU Information
Office of Communications