Dean Honored for Dedication to Community
Dean Honored for Dedication to Community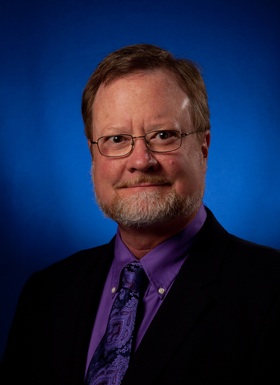 VALDOSTA -- Area service organization 100 Black Men of Valdosta honored Dr. Wayne Plumly, dean of the Harley Langdale Jr. College of Business, with a Community Service Award during the organization's annual banquet in early April.

Plumly has been instrumental in dozens of service projects throughout the region, including -- most recently -- construction of the Students in Free Enterprise (SIFE) Skills Success Center, a 1,700-square-foot dynamic learning center in the Ora Lee West housing area. The multipurpose learning facility, which opened its doors in late February, provides VSU student volunteers with space to address the social, economic and educational needs of area children and families.

The professor of economics and SIFE faculty advisor said he considers service his civic responsibility and the award an "honor of a lifetime."

"It has always been my viewpoint that it is my responsibility as a member of our society to assist others who need special help, especially children," said Plumly, who has been teaching at VSU for the past 30 years. "Sometimes we tend to abdicate this responsibility to government, which disconnects us from the problems. By having an active role, one can take back that responsibility and feeling of accomplishment and connection."

Plumly said working with children is particularly gratifying since "there is no greater reward than to get a smile and a hug from a child." He said his outreach into the community has given him perspective and the opportunity to showcase the positive power of business.

"By working closely with children, we can have a real impact that can last a lifetime," said Plumly, who has garnered 10 teaching awards, including the University System of Georgia Board of Regents' Teaching Excellence Award in 1998. "The newly opened SIFE Skills Success Center was designed to make a real difference in both the lives of the children and my students."

His and other professors' dedication to service has created a culture of giving at the college of business. VSU's chapter of SIFE, a global non-profit business service organization, has dedicated thousands of service hours from tutoring to food drives. Plumly said his colleagues have encouraged the importance of service in becoming socially-responsible business leaders.

"Professors play a large role in all aspects of a student's development. The Langdale College is very active in the community and the faculty and staff serve as role models by actually doing rather than just talking," Plumly said. "I have always admired the work done by Roy Copeland and the 100 Black Men. It was an honor of a lifetime to receive this award from such a distinguished group."

The 100 Black Men of Valdosta strives to raise funds and awareness to improve quality of life within the community and to enhance educational and economic opportunities for African Americans. Attorney Roy Copeland, president of the national organization's local chapter, said Plumly's dedication to youth in the community is an example for others who want to improve the lives of the less fortunate.

Also honored for service to the region were Valdosta Police Detective Sabrina Smith, Shelia Warren with the Debutante Ball Cotillion, and Mildred Hunter Center Supervisor Andrew Newsome. Read more about 100 Black Men of America, Inc. at www.100blackmen.org/ .

Read more about the SIFE Skills Success Center at http://www.valdosta.edu/news/media/2011/02/sife/ .
Newsroom
Office of Communications Powell Hall West, Suite 1120
Mailing Address
1500 N. Patterson St.
Valdosta, GA 31698
General VSU Information
Office of Communications