Blue Day to Help Prevent Child Abuse
April 5, 2011
11-74
Chris Duncan, Student Intern
Blue Day to Help Prevent Child Abuse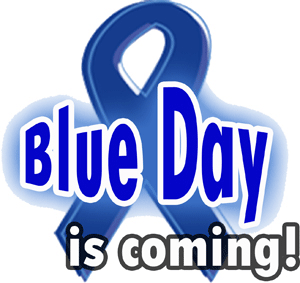 VALDOSTA -- In honor of National Child Abuse Prevention Month, blue ribbons will cover Valdosta on April 13 as community members participate in "Blue Day," a fundraising event for the Children's Advocacy Center of Lowndes County, Inc. (CAC).

Sponsored by Valdosta State University's chapter of Public Relations Student Society of America (PRSSA), the goals of the event are to promote National Child Abuse Month throughout the Valdosta area, increase awareness of Children's Advocacy Centers and the services they provide, and to raise $5,000 for the local CAC. The campaign theme is simple: "On April 13 donate $1 to the Lowndes CAC and wear blue to work in support of the cause."

Prior to the event, participating schools and businesses will receive donation containers, promotional materials, and blue ribbons to wear. The business, school, and city department that raises the most money will each win the "Blue Day Community Service Award."

On May 3, the winners will be honored at a check presentation ceremony at the Children's Advocacy Center, located at 200 W. Moore Street at 10 a.m. Ga. Sen. Tim Golden will recognize each team's service with a plaque of achievement.

All VSU students and employees are invited to join PRSSA in participating in Blue Day. Donation containers will be placed in each department office on campus. Simply donate a $1 and take a blue ribbon. Together we can help end child abuse.

For more information about Blue Day or to participate in the event, e-mail a PRSSA member at bluedayiscoming@gmail.com.
Newsroom
Office of Communications Powell Hall West, Suite 1120
Mailing Address
1500 N. Patterson St.
Valdosta, GA 31698
General VSU Information
Office of Communications