SIFE Invites Community to Walk for Water
SIFE Invites Community to Walk for Water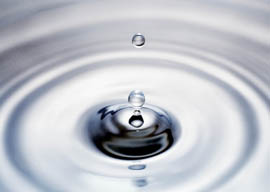 VALDOSTA -- Valdosta State University Students in Free Enterprise (SIFE) will host a community Walk for Water Saturday, March 26, to raise awareness and money for the nearly 1.1 billion people who lack access to clean water and the 3.8 million people, mostly children, who die each year from water-related diseases.

Those interested in participating should gather on the VSU front lawn at 8:30 a.m. to pick up a bucket, which they will carry to a stream near the Harley Langdale, Jr. College of Business Administration on north campus. Walkers will fill the bucket and carry it back to the finish line on the front lawn to represent and experience the daily struggles many people go through to obtain water.

SIFE member Andrew Hall said VSU's largest student organization decided to sponsor the event to educate the community about global water access issues, particularly in the wake of the city's boil advisory in late January and various global disasters that have highlighted the great need for increased access to drinkable water.

"I, like others I am sure, take water for granted. It's so easy to turn on a nozzle and have fresh water," Hall said. "If people can gain anything from this eye-opening event, I want them appreciate water more and be more conscious about the issue of water scarcity."

All proceeds from the event will fund Defiant Missions -- DefyThirst, a non-profit organization that strives to empower developing nations through sanitation education and the sharing of efficient, inexpensive water filtration technology. VSU Alumnus Stephen Dupuis, '08, and Matt Turner started the organization in 2009, and have since established purifying water systems and community improvement plans throughout the world. Read more about the dynamic duo and their faith-based organization in the winter VSU Voice magazine at www.valdosta.edu/voice/2010/11/23/defying-thirst-fall-2010/.

Walk for Water registration is $20 -- $12.50 to walk and $7.50 for a T-shirt. People will be able to the register the morning of the event, but participants may also pre-register. Forms are available in the SIFE office, Thaxton Hall Rm. 106, and on the "VSU SIFE Walk for Water" Facebook group page. Texas Roadhouse, located at 1874 Club House Drive, will donate 10 percent of each check when presented with a Walk for Water flyer, which are available at the SIFE office and will be available at the walk.

For more information about the event, contact organizers through the Facebook group or call the VSU SIFE office at 229-259-5503.
Newsroom
Office of Communications Powell Hall West, Suite 1120
Mailing Address
1500 N. Patterson St.
Valdosta, GA 31698
General VSU Information
Office of Communications