Gunter named Provost and Vice President for Academic Affairs
Gunter named Provost and Vice President for Academic Affairs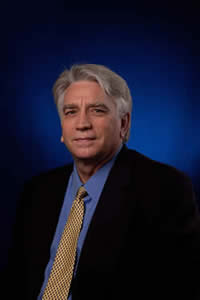 VALDOSTA -- President Patrick J. Schloss announces the appointment of Dr. Phil Gunter as Valdosta State University's provost and vice president for Academic Affairs (VPAA). Gunter has served as the interim provost for the past year.

The provost and VPAA is responsible for overseeing all academic operations including five colleges, the Graduate School, Division of Social Work and Library and Information Science, as well as various administrative units.

"As interim provost, Phil has demonstrated qualities of an outstanding chief academic officer," Schloss said. "Under his leadership progress has been made in updating the strategic and master plans, with a particular focus on recruitment and retention of new students and support for faculty scholarship. He is committed to expanding participatory governance and enhancing the voice of students, faculty, and staff in promoting a stronger university."

Gunter has played a central role in the university's efforts to increase the number of transfer students from two-year institutions. As provost, he serves as chair of the Planning and Budget Committee and plays a pivotal role in aligning the university's financial resources to its mission.

"It is simply an honor to continue to serve the faculty, staff, and students of Valdosta State University in the capacity of provost and vice president for Academic Affairs," Gunter said. "I hope that my contributions will allow our already great university to develop into an even better university academically."

Gunter came to VSU in 1993 as an associate professor and head of the Department of Special Education and Communications Disorders. In 2003, he was promoted to dean of the Dewar College of Education.

During his tenure as dean, Gunter guided the Dewar College of Education in the development and implementation of a unit-wide, data-driven assessment system that was instrumental in receiving continued accreditation from the National Council for Accreditation of Teacher Education (NCATE). In 2004, the college received the distinguished Christa McAuliffe Award for Excellence in Education from the American Association of State Colleges and Universities (AASCU) and two Best Practice awards from the American Association of Colleges for Teacher Education.



Newsroom
Office of Communications Powell Hall West, Suite 1120
Mailing Address
1500 N. Patterson St.
Valdosta, GA 31698
General VSU Information
Office of Communications