Street Smart: Crime Prevention Seminar
Street Smart: Crime Prevention Seminar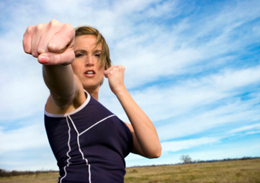 VALDOSTA -- Valdosta State Campus Wellness will host Street Smart -- a free crime prevention and personal safety awareness seminar at 7 p.m. on Thursday, Nov. 11, in the University Center, Magnolia Room 1 & 2.

The National Crime Prevention Task Force's dynamic presentation will address the following questions and more:

How can a burglar learn the pass code for your security system?

How can a criminal obtain a key to your home?

What should you do if approached by someone in a parking lot?

How do criminals get keys to your motel room?

How do criminals get access to your office during working hours?

What makes you an attractive target to a criminal?

What should you do if a stranger gets in your car?

Where do most carjackings take place?

What is the fastest growing drug used by teens today?

What is the biggest mistake we make while shopping?

How does your pet make your home attractive to burglars?

How can you best protect your credit cards from pickpockets?

Could you tell if your child is involved in a gang?

The National Crime Prevention Task Force is an independent task force of present and former law enforcement professionals founded in 1992 by several officers from various law enforcement agencies and departments from around the southeast. All of the highly trained instructors at National Crime Prevention are crime prevention specialists, who receive continuous training and constantly research and evaluate current crime trends.

Those interested in attending the event should register at Employee and Organizational Development, https://appsprod.valdosta.edu/pls/apps/f?p=238:6:1876642751085297 . Read more about the Street Smart Seminar, go to http://ncptforce.com/seminars/street_smart.html .
Newsroom
Office of Communications Powell Hall West, Suite 1120
Mailing Address
1500 N. Patterson St.
Valdosta, GA 31698
General VSU Information
Office of Communications