Plumly Named Dean of the Langdale College of Business Administration
Plumly Named Dean of the Langdale College of Business Administration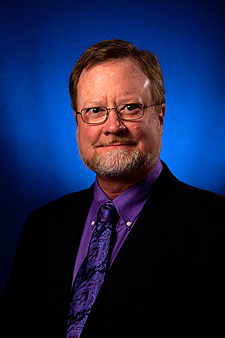 VALDOSTA -- Dr. L. Wayne Plumly has been appointed dean of Valdosta State University's Harley Langdale Jr. College of Business Administration (LCOBA). Plumly has taught economic at VSU since 1980, advancing through the ranks to full professor. He served as head of the Department of Marketing and Economics from July 2006 to June 2008, and interim dean of the LCOBA from July 2008 to present.

In addition to his teaching and administrative duties, Plumly is the co-founder and faculty adviser for VSU's Students in Free Enterprise (SIFE). Established in 1994, SIFE members have designed more than 300 educational outreach programs that bring awareness to the free enterprise system. SIFE has won 16 consecutive regional championships and has ranked in the top four teams nationally four out of the past eight years.

"Wayne's prior accomplishments and experience were important factors in his appointment. Through his involvement with SIFE he has brought national and international attention to Valdosta State and helped the Langdale College of Business Administration recruit the best and brightest students and faculty," said VSU President Patrick J. Schloss. "The Valdosta business community will continue to benefit from Wayne's leadership, as he helps promote partnerships and opportunities for our students to gain valuable experience outside the classroom."

Plumly has received numerous awards for teaching at the state, regional and national level. In 1998 he received the University System of Georgia Board of Regents Teaching Excellence Award; in 2003 he was honored for excellence in free enterprise education by the Freedom Foundation at Valley Forge; and in 2008 he was inducted into the SIFE Hall of Fame. He was selected by colleagues as the first recipient of VSU's Excellence in Teaching Award in 2004. The Business Student Advisory Council awarded Plumly the Outstanding Teaching Award three times.

"It is an honor to be able to continue to serve the Langdale College and VSU. I am very excited about the future of our fine university and the direction that it has taken," Plumly said.

Newsroom
Office of Communications Powell Hall West, Suite 1120
Mailing Address
1500 N. Patterson St.
Valdosta, GA 31698
General VSU Information
Office of Communications