Domestic Violence Awareness Events
Domestic Violence Awareness Events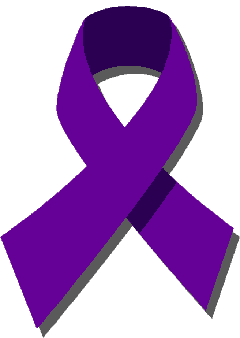 VALDOSTA -- Valdosta State University will host a series of events in support of Domestic Violence Awareness Month this October. Through these opportunities, local abuse victims can share their experiences -- together sending powerful messages of courage, hope and survival.

This year's slogan, "Until the Violence Ends," is a reminder that this form of violence -- whether physical, verbal, emotional or sexual -- impacts all members of a family and is not restricted by race, sexual orientation or social and economic factors.

Listed below are ways members of the VSU family can get involved. For more information about any of these events, call (229) 249-4842 or visit the Women's and Gender Studies webpage at http://www.valdosta.edu/womenstudies.

Purple Ribbons Campaign, Oct. 1-31

Each year, the campus community honors victims of domestic violence by wearing purple ribbons that serve as a unifying symbol of courage, survival, honor and dedication to ending intimate partner violence. At various locations throughout October, purple ribbons will be distributed for VSU faculty, staff and students to wear in support of healthy relationships and opposition of domestic abuse. Pick up your ribbon at the University Center, Pedestrian Mall, Education Building, Student Union, Carswell Hall and on North Campus.

Red Flag Campaign, Oct. 4-8

Research indicates that one of the partners is being abused in 21 percent of college dating relationships, or one in five relationships. The Red Flag Campaign, which is designed to address and promote the prevention of dating violence, encourages the VSU community to "say something" when they see warning signs or "red flags" of dating violence.

The Red Flag Campaign poster series represents racially and ethnically diverse relationships as well as heterosexual and same-sex relationships. The poster series includes emotional abuse, excessive jealousy, isolation, victim-blaming, coercion, sexual assault, stalking, and healthy relationships vs. dating violence.

Red flags will be placed on the Pedestrian Mall and in front of the Student Union. Campaign posters will be hung throughout campus in all buildings and dorms.

Clothesline Project, Oct. 11-15

Because there is no statement more compelling than personal experience, VSU's annual Clothesline Project will break through the silence surrounding violence against women by giving victims a stage to tell their stories. The exhibit will feature T-shirts decorated by domestic violence victims and survivors or their loved ones to represent a personal tragedy or message against abuse.

Clotheslines strung publicly throughout the Pedestrian Mall on campus will hold the stories of pain and healing. Guests are invited to walk through the exhibit and bear witness to the tragedy that has occurred for people in the Valdosta area.

On display every October during Domestic Violence Awareness Month, the Clothesline Project -- which has grown to 650 shirts -- focuses on healing for survivors of violence, educating the public about domestic abuse, and preventing future violence against women.

SAFE Self-Defense Class, Oct. 14
SAFE self-defense class will be offered at 6:30 p.m. on Thursday, Oct. 14, in the Student Union Meeting Room 1. All women are invited to attend this class, which will explore risk awareness and risk reduction along with some basic self defense skills. This event is sponsored by the Office of Health Promotions, which may be reached at 229-245-3896 or at www.valdosta.edu/studentaffairs/healthpromotions for more informaton.

"Drunk Sex or Date Rape?" Oct. 21
Brett Sokolow, managing partner of the National Center for Higher Education Risk Management (NCHERM), will speak at 7 p.m. on Thursday, Oct. 21, in the Student Union Ballroom. This event is sponsored by the Office of Health Promotions, which may be reached at 229-245-3896 or at www.valdosta.edu/studentaffairs/healthpromotions for more informaton.

Hand Print Project, Oct. 25-28

Men have their chance to speak out against intimate partner violence via the annual Hand Print Project, which will be on display Oct. 25-28 at the Pedestrian Mall. The endeavor challenges men to pledge that they will not commit or condone any form of violence and seal the promise by placing their handprints and names on a display board.

This public demonstration reminds men that they are also impacted by sexual violence and encourages them to abstain from behaviors -- such as the use of derogatory names -- that perpetuate a sexually violent culture.

For more information about the Domestic Violence Awareness Project, go to http://dvam.vawnet.org/ .
Newsroom
Office of Communications Powell Hall West, Suite 1120
Mailing Address
1500 N. Patterson St.
Valdosta, GA 31698
General VSU Information
Office of Communications