Contact

  229-333-5804


  229-259-5578

Campus Address
1500 N. Patterson St. Valdosta, Georgia 31698
Mailing Address
1500 N. Patterson St.
Valdosta, GA 31698
Contact Us
Contact

  229-333-5804


  229-259-5578

Campus Address
1500 N. Patterson St. Valdosta, Georgia 31698
Mailing Address
1500 N. Patterson St.
Valdosta, GA 31698
Contact Us
Jazz Studies
The Music Department of Valdosta State University offers a complete musical experience in the area of jazz studies. The curriculum is designed to prepare the student for a professional career in jazz performance, arranging/composition, and jazz education. Students at Valdosta State work closely with an esteemed faculty of gifted performers committed to quality instruction. The performance of jazz plays an essential part in the development of students at Valdosta State and all students have the opportunity to participate in jazz ensembles.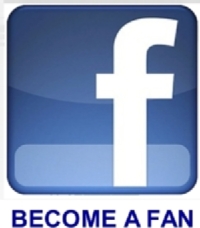 BECOME A FAN OF VSU JAZZ ON FACEBOOK!
VSU Jazz Ensemble Concert
Tuesday, September 30
7:30pm, Whitehead Auditorium
The VSU Jazz Ensemble presents music from The Jazz Soul of Porgy and Bess. Arranger Bill Potts translated George Gershwin's classic opera into the jazz style for a 1959 recording that featured an all-star roster of musicians: Phil Woods, Zoot Sims, Art Farmer, Bill Evans and many others.
Contact

  229-333-5804


  229-259-5578

Campus Address
1500 N. Patterson St. Valdosta, Georgia 31698
Mailing Address
1500 N. Patterson St.
Valdosta, GA 31698
Contact Us