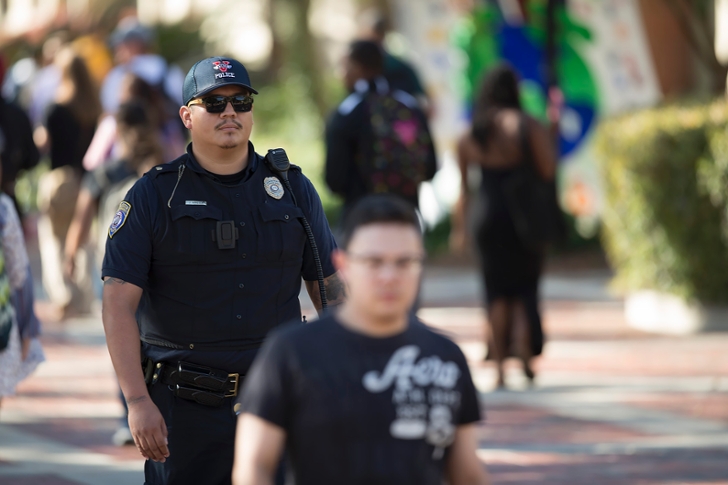 Valdosta State University Police Department
Crime Prevention Reminder:
University Police would like to remind you that when you park your car, please lock your car and take all valuables with you.  If you see something suspicious, do not hesitate to contact the University Police at 229-259-5555.
Please be aware of these safety tips:
When you park your car, please lock your car and take your valuables with you.
Always be aware of your surroundings
At night walk in well lit areas and with a friend if possible
Make sure you know the locations of the Emergency Phones on campus
Program the VSU Police emergency number (229)259-5555 and 911 in your phone and assign them to speed dial
Remember to utilize the VSU Police escort service
Inform the VSU Police of any suspicious activity immediately
Mission Statement
Valdosta State University Police are committed to creating an environment at Valdosta State University in which teaching, and public service may flourish. All personnel are dedicated to excellence in upholding and enforcing the law, and managing risks to students, faculty, staff, and visitors at VSU.