Contact

Main Line


  229-333-7816

Emergency Line


  229-259-5555


  229-249-4863

Campus Address
1410 North Oak St. Valdosta, GA 31698
Mailing Address
1500 N. Patterson St.
Valdosta, GA 31698
Contact Us
Contact

Main Line


  229-333-7816

Emergency Line


  229-259-5555


  229-249-4863

Campus Address
1410 North Oak St. Valdosta, GA 31698
Mailing Address
1500 N. Patterson St.
Valdosta, GA 31698
Contact Us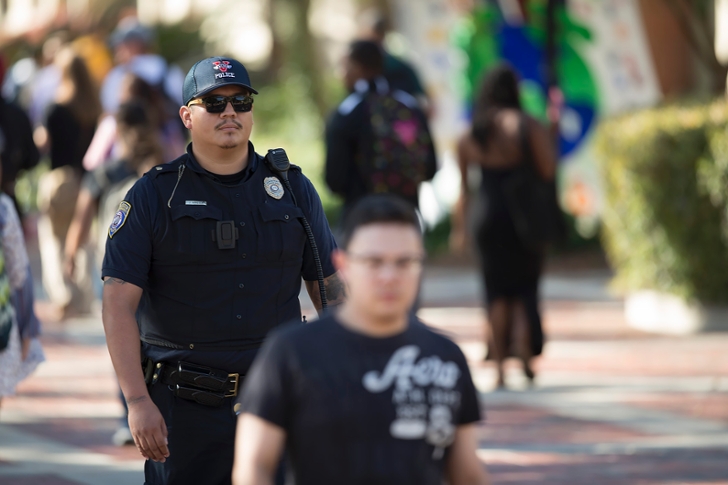 Valdosta State University Police Department

Please be on the lookout for this individual.  He was involved in a sexual battery on 7/24/2013 on campus.  He is described as an Hispanic male, 5'7" height, a "buzz-cut" hair style, with possibly a thin mustache.  If you know any information regarding this individual or this case, please contact the VSU Police Department at 259-5555 or 333-7816.
_________________________________________
Mission Statement
Valdosta State University Police are committed to creating an environment at Valdosta State University in which teaching, and public service may flourish. All personnel are dedicated to excellence in upholding and enforcing the law, and managing risks to students, faculty, staff, and visitors at VSU.
Related Resources
Contact

Main Line


  229-333-7816

Emergency Line


  229-259-5555


  229-249-4863

Campus Address
1410 North Oak St. Valdosta, GA 31698
Mailing Address
1500 N. Patterson St.
Valdosta, GA 31698
Contact Us