Contact

Main Line


  229-333-7816

Emergency Line


  229-259-5555


  229-249-4863

Campus Address
1410 North Oak St. Valdosta, GA 31698
Mailing Address
1500 N. Patterson St.
Valdosta, GA 31698
Contact Us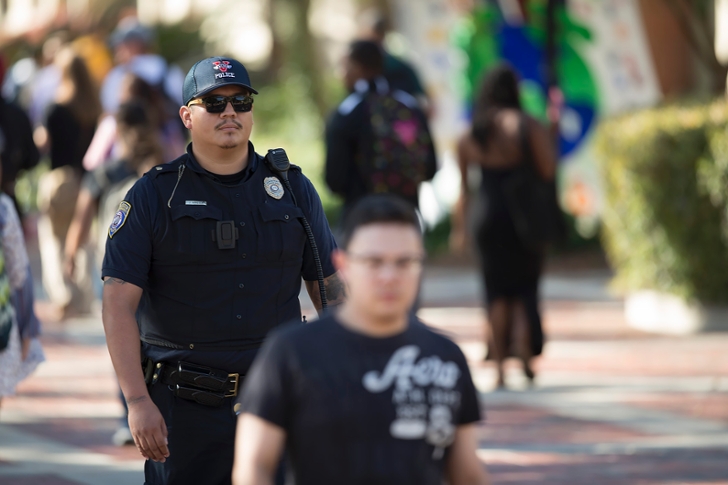 Valdosta State University Police Department
Armed Robbery and Kidnapping
On 1/13/2014, at 7:40 a.m., an armed robbery and kidnapping was reported which took place on the 1700 block of N. Patterson Street.  The offender is in custody, but please be aware of these safety tips:
Always be aware of your surroundings
At night walk in well lit areas and with a friend if possible
Make sure you know the locations of the Emergency Phones on campus
Program the VSU Police emergency number (229)259-5555 and 911 in your phone and assign them to speed dial
Remember to utilize the VSU Police escort service
Inform the VSU Police of any suspicious activity immediately
Mission Statement
Valdosta State University Police are committed to creating an environment at Valdosta State University in which teaching, and public service may flourish. All personnel are dedicated to excellence in upholding and enforcing the law, and managing risks to students, faculty, staff, and visitors at VSU.