February 19, 2014
14-54
Jessica Pope
Communications Specialist
VSU Welcomes Michael Harley to Whitehead Auditorium Feb. 23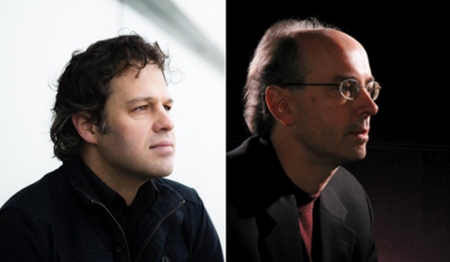 VALDOSTA — Bassoonist Michael Harley will appear in concert at 2 p.m. on Sunday, Feb. 23, in Valdosta State University's Whitehead Auditorium. Admission is free of charge and open to the public.
Accompanied by Phillip Bush on piano, Harley will perform music by André Previn, Giovanni Antonio Bertoli, and Alain Bernaud. He will also perform a solo piece by contemporary composer Dennis DeSantis.
Harley teaches bassoon and occasional courses in music history and contemporary music, coaches chamber music, and serves as artistic director of the award-winning Southern Exposure New Music Series, all at the University of South Carolina's School of Music. He is a proponent of contemporary music and a founding member of Alarm Will Sound, a critically acclaimed chamber orchestra described as "one of the most vital and original ensembles on the American musical scene" by The New York Times. He has played in diverse venues across five continents, ranging from nightclubs and bars to Lincoln Center and Carnegie Hall in New York City, the Barbican in London, and the Hermitage Theatre in St. Petersburg, Russia.
Harley's current chamber projects include the pioneering bassoon groups Dark in the Song and the Rushes Ensemble, the experimental chamber ensemble LotUS, and Trio Chiaroscuro (flute, bassoon, and piano). He has a Doctor of Musical Arts from the Eastman School of Music, where he earned the Performer's Certificate, Master of Music from the University of Cincinnati College-Conservatory of Music, and Bachelor of Arts in English and music from Goshen College. He lives in Columbia, S.C., with his wife, flutist Jennifer Parker-Harley, and daughters Ella and Lucia.
Bush's active and unconventional career has taken him to many parts of the globe. He made his New York recital debut at the Metropolitan Museum of Art in 1984, has appeared as a recitalist throughout North America, Europe, Asia and the Caribbean, and made his Carnegie Hall concerto debut in 2001 with the London Sinfonietta. He is known as a pianist of uncommon versatility with a repertoire extending from the 16th century to the 21st. His discography as both a soloist and a chamber musician has reached 40 recordings on labels such as Sony, Virgin Classics, ASV, Denon, Koch International, New World Records,  and others. He is a graduate of the Peabody Conservatory and, in 2012, was appointed research associate professor of piano and chamber music at the University of South Carolina School of Music.
Contact the VSU Department of Music at (229) 333-5804 to learn more.
On the Web:
http://www.valdosta.edu/colleges/arts/music/
http://www.sc.edu/study/colleges_schools/music/faculty-staff/Harley.php
http://www.sc.edu/study/colleges_schools/music/faculty-staff/Bush.php
---
Valdosta State University's 2013-2019 Strategic Plan represents a renewal of energy and commitment to the foundational principles for comprehensive institutions.
Implementation of the plan's five goals, along with their accompanying objectives and strategies, supports VSU's institutional mission and the University System of Georgia's mission for comprehensive universities.
The story above demonstrates VSU's commitment to meeting the following goals:
Goal 1: Recruit, retain, and graduate a quality, diverse student population and prepare students for roles as leaders in a global society.
Goal 3: Promote student, employee, alumni, retiree, and community engagement in our mission.
Goal 4: Foster an environment of creativity and scholarship.
Goal 5: Develop and enhance Valdosta State's human and physical resources.
Visit http://www.valdosta.edu/administration/planning/strategic-plan.php to learn more.