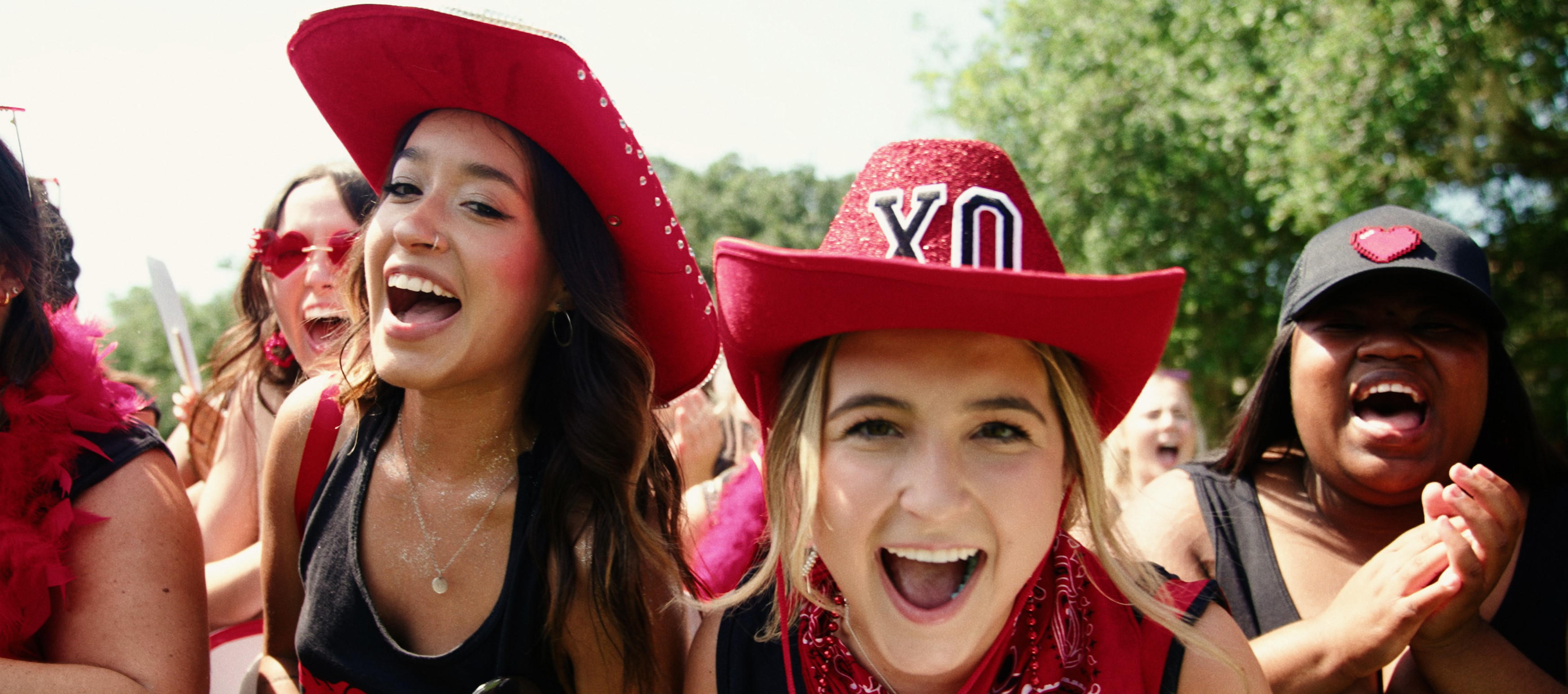 Find your people!
We know you'll find your place in Student Life.
Get Involved!
Student life offers tons of programs for all students!
Exciting Events!
There's never a dull moment around here.
Experience the extraordinary through Student Life's Special Events 
These are annual programs that unlock exclusive chances for students to immerse themselves in the campus and local community, discover new horizons, and revel in unforgettable moments of pure fun! Don't miss these exceptional opportunities that amplify your VSU adventure.
"SPARK" ignites the campus with its electric energy, uniting students in a showcase of talent and passion. This extended Orientation program introduces new first year students to all things VSU! You'll learn traditions, more about your chosen major, and what it really means to be a part of Blazer Nation. 
Fall Explosion is the first two weeks of the fall semester. These two weeks are packed FULL of fun events helping you find your place here at VSU. 
Experience the excitement of Valdosta State's "The Happening" – a student organization and vendor fair that offers an abundance of freebies and the chance to join various student organizations. Don't miss out on this lively event packed with opportunities to engage, connect, and make the most of fall semester! 
Family Weekend is a cherished tradition that invites families to share in the university experience. Join your student on campus for a weekend filled with engaging activities, heartwarming moments, and the chance to connect with the VSU community. Register today! 
Lighting of the Palms is a cherished annual tradition at Valdosta State, where the campus comes together to illuminate the night, and our iconic palm trees, with festive lights and holiday cheer. Join us in this heartwarming event as we celebrate the spirit of the season, create lasting memories, and share joy with the VSU community. Lighting of the Palms will be held on November 28th at 6:00pm. 
Mayhem is an exhilarating annual event that breaks the monotony and fills the campus with excitement. With its lively activities and interactive experiences, Mayhem offers students a thrilling escape from their routines, fostering a sense of community and shared adventure through awesome musical acts, rides, carnival games, and even a neon paint party! Don't miss this event on April 26, 2024. 
Student Life
Student Union 2109
1500 N Patterson St.
Valdosta, Georgia 31698
Mailing Address
1500 N. Patterson St.
Valdosta, GA 31698
Student Life Office
Campus Reservations
Student Union Information Desk (Lost & Found)