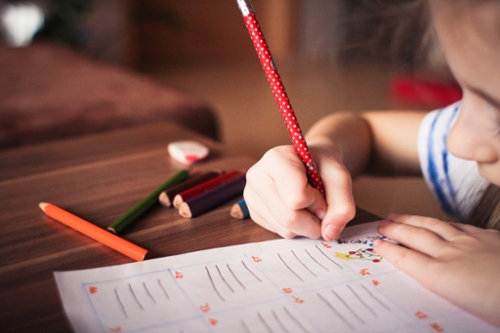 Tutoring at the STEAM Center
At the STEAM Center for Applied Creativity and Innovation, we offer tutoring for Elementary and Middle School students. Beginning Fall 2019, we will tutor students in the area of mathematics. We will add other STEM areas in the upcoming semesters.
How does tutoring work?
First, make an appointment with a tutor by:
Calling our office at 229.253.2985,
Emailing us at steamcenter@valdosta.edu, or
Dropping by the STEAM Center located at 1302 North Patterson Street. 
Next, come to STEAM Center on time, check in with Jessica Pippin, and...
Bring your assignments, drafts, homework, and textbooks so you can fully explain to your tutor what you are trying to accomplish or don't understand. 
Understand that your grade is your responsibility; tutors will not do homework for you. 
Expect to be listened to and encouraged as you work with a tutor.
Tutoring Center FAQs
What is the cost for tutoring?
It's FREE!  We do ask for donations to cover the costs of materials used. 
Who are the tutors?
The tutors are undergraduate or graduate students who have excelled academically, and who are interested in assisting others to succeed.
What subjects are offered?
In Fall 2019, tutoring will be offered in mathematics only.  As the Tutoring Center grows, more STEM areas will be added.
What grades are covered?
The Tutoring Center will host elementary and middle school students for now.  However, if you have a special request, please email or call Jessica Pippin.
Campus Address
1302 N. Patterson Street Valdosta, Georgia 31698
Mailing Address
1500 N. Patterson St.
Valdosta, GA 31698