Career Development
Career Development, Certification Preparation and Relicensure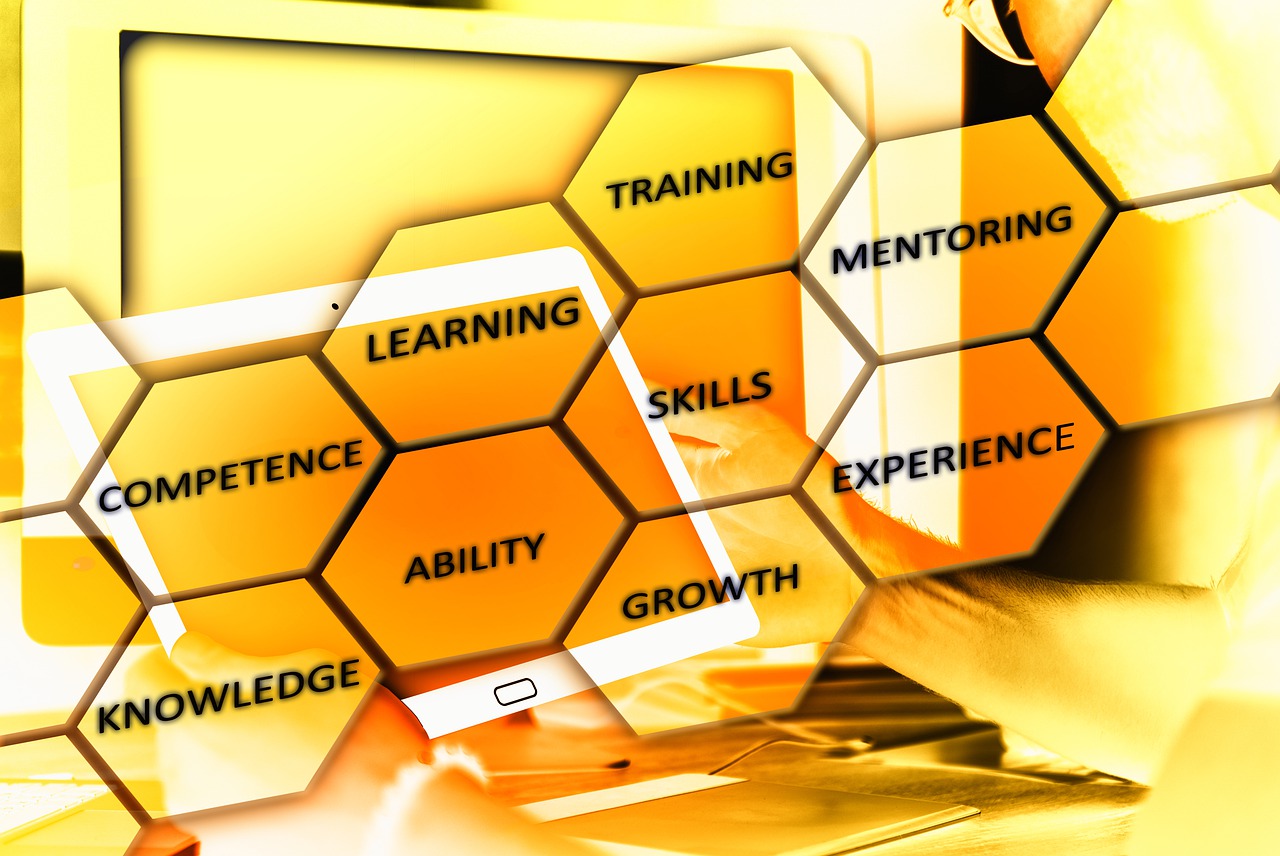 Preparation for PHR/SPHR Certification ONLINE
Get prepared to take the next step in your Human Resources career. HR is highly competitive and ever-changing and professional development is critical to your success. Earning your designation as a PHR or SPHR helps keep you up-to-date, demonstrates your commitment to the HR profession, and can set you apart as an expert in your field. Using materials from the Human Resources Certification Preparation Program (HRCP), this training prepares you to take the Human Resource Certification Institute (HRCI) exam for your PHR or SPHR credential. This course is also appropriate for preparation to sit for SHRM-CP or SHRM-SCP exams. (3.5 CEU) Your instructor is Ronnie Cooper, SPHR.
The required materials are purchased separately by the student. Email subailey@valdosta.edu for information and discount code BEFORE purchasing your materials from HRCP.com.
22ABPD01     Online     Registration Now Closed     Winter/Spring 2022 Session is TBA
REGISTER
What you can expect:
Course will be accessible 24/7.
Live lectures Tuesdays, 6:30 - 8:30 PM. (In the event of session cancellations, makeup sessions will be held on Thursday of the same week unless otherwise announced.)
Lectures will be recorded for later viewing.
Weekly assignments: Readings, discussion posts, quizzes, module tests.
Contact with instructor via email and discussion board.
Interact with fellow students through discussion and message boards.
Materials options with discounts applied:
Online only $260; with discount applied, $228.80
Print only $365; with discount applied, $321.20
Print plus online $470; with discount applied, $413.60
Details about the materials can be found at hrcp.com under Products>PHR/SPHR Products.
Questions? Contact Sue Bailey: 229-245-6484 or subailey@valdosta.edu.
Food Safety Manager Certification
Do you know how to reduce critical risk factors for food-borne illness in your food service establishment? With ServSafe training you can bring back to work the knowledge you and your employees need to serve safe food to your customers! Participants passing with a grade of 75% or higher earn ServSafe Food Safety Certification from the NRAEF. eCertificates are available. Certification is valid for 5 years. (.85 CEU) Instructor Sue Bailey is certified to teach ServSafe®.
Covid-19 update: We strongly recommend masks and social distancing where possible for both vaccinated and un-vaccinated individuals.
You MUST have a ServSafe.com account set up BEFORE arriving for class/exam.
Write your user name and password on the inside front cover of your book to avoid problems logging in for the exam.
Students will be called when textbooks are available for pick up at the Office of Professional & Community Education, 903 N Patterson Street, Valdosta.
This class is a comprehensive review of the ServSafe textbook. It is highly recommended that you read the materials and complete the exercises and study questions in advance of the class.
Pass/Fail results are available immediately.
Upon receipt of a passing grade, eCertificates are available for printing within 48 hours.  
22FBPD05     Tues, Nov 30    9 AM - 6:30 PM     $199  (textbook and exam code included)
Exam-Only Sessions - Online
Exam-Only Proctoring Fee - $75
Registrants are responsible for self-study and purchasing their study materials and exam voucher from www.servsafe.com.
Proctored exams are held in person; the exam is online.
Contact Sue Bailey at 229-245-6484 or subailey@valdosta.edu for upcoming test dates.
Covid-19 update: Masks are strongly recommended for both vaccinated and unvaccinated individuals.
Leading a Diverse Workforce
Class meets online from 11 AM - 12:30 PM Eastern Time.
In today's workforce, managers are tasked with leading diverse teams. This series is designed to provide the tools necessary to navigate common pitfalls and harness the strength that these teams provide. Upon successful completion, earn a certificate demonstrating foundational knowledge in leading a diverse workforce. Session topics include the following:
1. Managing Unconscious Bias: Learn what unconscious bias is and how to recognize various types of bias seen in the workplace. An introduction to micro-inequities, micro-aggressions, and micro-affirmations will be provided.
2. Conflict Resolution Styles and Strategies: Explore the various styles of conflict resolution and how each style manifests in the workplace. You will be introduced to common causes of conflict and learn how to uncover party interests, how to use conflict to promote innovation, and how to use various strategies for resolution of conflict in the workplace.
3. Effective Communication: Being prepared to communicate with diverse team members and to role-model effective strategies is paramount to your work as team member or team leader in the workplace. Become familiar with various strategies for active listening and compassionate communication as well as using framing and reframing techniques to advance communication for more productive results.
4. Universal Design Strategies for the Workplace: Not only do employers need to prepare for diverse teams in the workplace, but must also be ready to welcome diverse customers and clients. Explore the principles of Universal Design and gain strategies for implementing the principles in the workplace so that your employees and clients feel included and welcome.
22ABPD03     Online/Virtual     Winter/Spring Dates TBA     11 AM - 12:30 PM (ET)    $179
About your instructor...Dr. Kimberly Tanner.
What you can expect:
-- Live online classroom sessions.
-- Active engagement and discussion
-- Instructor will use PowerPoint slides which will be available to participants for personal use.
-- Audio/visual and web resources included.
-- Access to instructor via discussion board and/or email.
Dr. Kimberly Tanner served 20+ years in the field of disability services in higher education. She received her Ed.D. in Adult and Career Education at Valdosta State University in 2008. She completed her B.S. in Marine Affairs and her M.S. in Human Development and Family Studies: College Student Personnel at the University of Rhode Island in 1993 and 1996, respectively. She has been trained as a Diversity Trainer through the National Multicultural Institute and as a University System of Georgia Campus Mediator and Conflict Coach through the Consortium on Negotiation and Conflict Resolution. Kimberly is an instructor of Adult and Career Education at VSU and owner of Tanner Training Group, LLC. Kimberly also works as a teacher for VIPKID and a Local Coordinator for the Council on International Educational Exchange. Kimberly lives in Naylor, Georgia with her husband, Douglas Tanner, son, Ryan, and a Boston Terrier named Brady.
Creating an Employee Handbook
Class meets online from 4 - 5 PM Eastern Time.  REGISTER
An employee handbook creates the benchmark for your company concerning employee expectations. Employees and employers both benefit from knowing and understanding what is expected. These expectations are also used when measuring employee performance. Discover how to start your employee handbook and understand the importance of having a current and accurate handbook for your organization.
You will learn:
How to make an employee feel welcome and a part of the team.
How to structure an employee handbook.
How to establish employee expectations.
How to outline behavioral guidelines for employees and steps managers can take when guidelines are not met.
How to outline steps and information regarding company policy and general concerns.
22FBPD04     Online/Virtual     2 Wed, Nov 3 & 10     4 - 5 PM (ET)     $99     REGISTER
2.0 HR (General) recertification credit
"The use of this official seal confirms that this Activity has met HR Certification Institute's®(HRCI®) criteria for recertification credit pre-approval."
About your instructor...Jarrod Murray.
Jarrod Murray, founder of Higher Design, LLC , is a distance learning administrator, project manager, and professional personnel manager. He earned his M.S. in Industrial and Organizational Psychology from Valdosta State University in 2013. Jarrod worked as a human resources consultant for a California-based company and as an administrator for Valdosta State University's Center for eLearning.
Campus Address
Professional and Community Education
903 N Patterson Street
Valdosta GA 31698
Mailing Address
1500 N. Patterson St.
Valdosta, GA 31698

Monday - Thursday: 
8 AM - 5:30 PM
Friday: 
8 AM - 3 PM