Programs for Kids
CampDISCOVERY
There's no place like CampDISCOVERY for your kids to expand their horizons, make new friends, and grow academically, artistically, and physically.
Download and print our CampDISCOVERY Summer 2022 flyer with descriptions. Choose your camps and REGISTER NOW. Camps fill up fast!
Our age-appropriate activities are held in a safe, caring environment. All camps are designed to be fun and improve academic, artistic, and/or physical skills.
General information:
Morning camps run from 9 am – 12 noon, and afternoon camps run from 1 – 4 pm.
We will have curbside check-in and pick-up. Curbside check-in will begin at 8:30 a.m./12:30 p.m. Students will be taken directly to their classrooms.
For curbside pickup, parents will show ID and staff will bring children to the car line.
Campers who are attending both morning and afternoon camps may bring a packed lunch (no heating or refrigeration available). Kids staying for lunch will watch kid-friendly videos and relax with some tabletop games and activities.
All children must be picked up by 4:15 pm.
Details and permission paperwork will be sent with student registration receipts.
 Questions? Email pace@valdosta.edu (type Kids Camps in the subject line) or call us at 229-245-6484. 
To be placed on our mailing list, email pace@valdosta.edu or use our Contact Us form.
Help a child attend CampDISCOVERY!
Donate to our CampDISCOVERY Scholarship Fund to help support children who could not otherwise attend. You can donate funds for a whole camp or any amount you choose.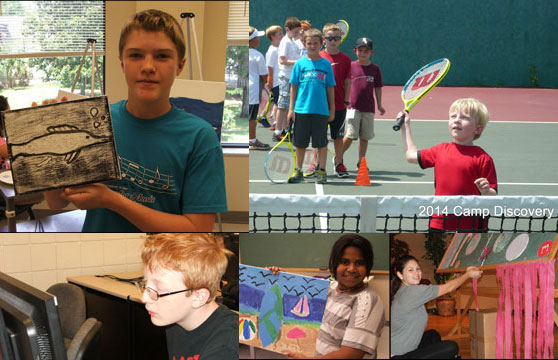 Campus Address
Professional and Community Education
903 N Patterson Street
Valdosta GA 31698
Mailing Address
1500 N. Patterson St.
Valdosta, GA 31698

Monday - Thursday: 
8 AM - 5:30 PM
Friday: 
8 AM - 3 PM