L&IFE: Latinx & Indigenous Future Educators
Latinx & Indigenous Future Educators (L&IFE) is a student-led organization for future educators who identify as Latinx and/or Indigenous and seek an affinity space, guidance and assistance, and mentorship from L&I faculty and staff. 
Did you know:
9% of US teachers identify as Latinx and 1% as Indigenous
17.1% of Georgia students identify as Latinx and 0.2% as Indigenous
2.6% of Georgia teachers identify as Latinx and 0.2% as Indigenous 
                                               (US and GA Department of Education, 2021)
Join L&IFE
Membership is free and open to VSU future educators who identify as Latinx and/or Indigenous.  Other interested parties can complete the interest survey below and receive general information to participate in support of our mission.
L&IFE Club Mission
The L&IFE Club mission is a community built to support and retain Latinx and Indigenous (L&I) future educators, celebrate L&I identity, and advocate for racial equity in Georgia schools to help liberate our peoples' from inherited systems of US oppression. 
Our Purpose
The L&IFE club is to build professional acumen, facilitate career development opportunities, and foster a sense of community among future Latinx educator students at the undergraduate levels at Valdosta State University.
Membership Benefits
Affinity space for Latinx teachers and educators
Receive guidance and assistance from Latinx education professionals
Access to teacher/education professional development and training
Support to organize for resistance, advocacy, and activism
Diversity   Equity  Harmony  Scholarship
Why Latinx?
Keeping with the tradition of mestizos and mestizajeas (Martínez-Echizábal, 1998), L&IFE uses the term "Latinx" to acknowledge that our varying of dynamic cultures are not one solid, static caste designation, and is also a refusal to conform to global or US racial and social binaries (Bowels, 2018 https://davidbowles.medium.com/mexican-x-part-x-what-the-hex-a-latinx-706b64dafe22)
---
Program Majors & Degrees
L&IFE club members will benefit from the mentorship of Latinx professors of their similar background to obtain degrees not limited to and within the following programs:
Bachelor of Arts & Bachelor of Science in Education Dual Degree

English and Secondary Education

History and Secondary Education

Bachelor of Science in Education

ASL/English Interpreting

Elementary Education

Health and Physical Education

Middle Grades Education

Special Education: Deaf and Hard of Hearing
---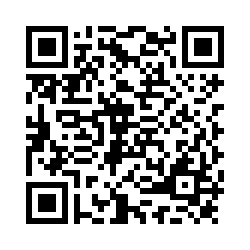 Take a short interest survey
regarding the student's perspective on how L&IFE can grow as a Latinx club.
---
By-laws
229.333.7167
Campus Address
Education Center
301 Baytree Road
Valdosta, GA 31698


Mailing Address
1500 N. Patterson St.
Valdosta, GA 31698