Valdosta Speech-Language and Hearing Clinic
PLEASE NOTE:  The Speech-Language & Hearing clinic is located in the new Health Sciences & Business Administration building, located at 2525 North Patterson Street (across from South Georgia Medical Center).
The phone number for the clinic is 229-219-1301 and the fax number is 229-219-1302.
Mission Statement
The Valdosta Speech-Language and Hearing Clinic is operated and maintained as a clinical setting for the Department of Communication Sciences and Disorders and is under the James L. and Dorothy H. Dewar College of Education and Human Services. The Speech-Language and Hearing Clinic's mission statement is twofold:
To provide a commitment to excellence in training CSD's graduate students in speech-language pathology
To provide state-of-the-art services in the area of treatment and evaluation to individuals of all ages within the community and surrounding areas
The Valdosta Speech-Language and Hearing Clinic continues to meet the college and university's mission of commitment to public service, continuing education, and economic development activities that address the needs, improve the quality of life, and raise the educational level within the university's scope of influence.
Founded in 1962 by the Valdosta Junior Service League and Valdosta State University, the Valdosta Speech-Language & Hearing Clinic is located in the Special Education & Communication Disorders building.  The goal of the Clinic is to offer hearing evaluations, speech evaluations, and speech/language therapy to the community.  Services are provided by graduate clinicians, who are supervised by licensed and certified Speech-Language Pathologists.
Our 25,350 square foot facility houses classrooms, faculty and staff offices, 11 therapy rooms, a full audiological suite, and a voice/speech science lab.  Therapy rooms feature an observation hall to allow family members to observe therapy sessions, as well as a secure closed-circuit television system for clinical supervisors.
The Clinic schedule follows the VSU academic calendar.  The spring session runs January through April, summer session runs June and July, and fall session runs August through November.  No services are offered during the months of May and December.
For more information about the Valdosta Speech & Hearing Clinic, please contact the Clinic Secretary at (229) 219-1301.
---
The Master's of Education in Communication Disorders education program in speech-language pathology at Valdosta State University is accredited by the Council on Academic Accreditation in Audiology and Speech-Language Pathology (CAA) of the American Speech-Language-Hearing Association, 2200 Research Boulevard, #310, Rockville, Maryland 20850, 800-498-2071 or 301-296-5700.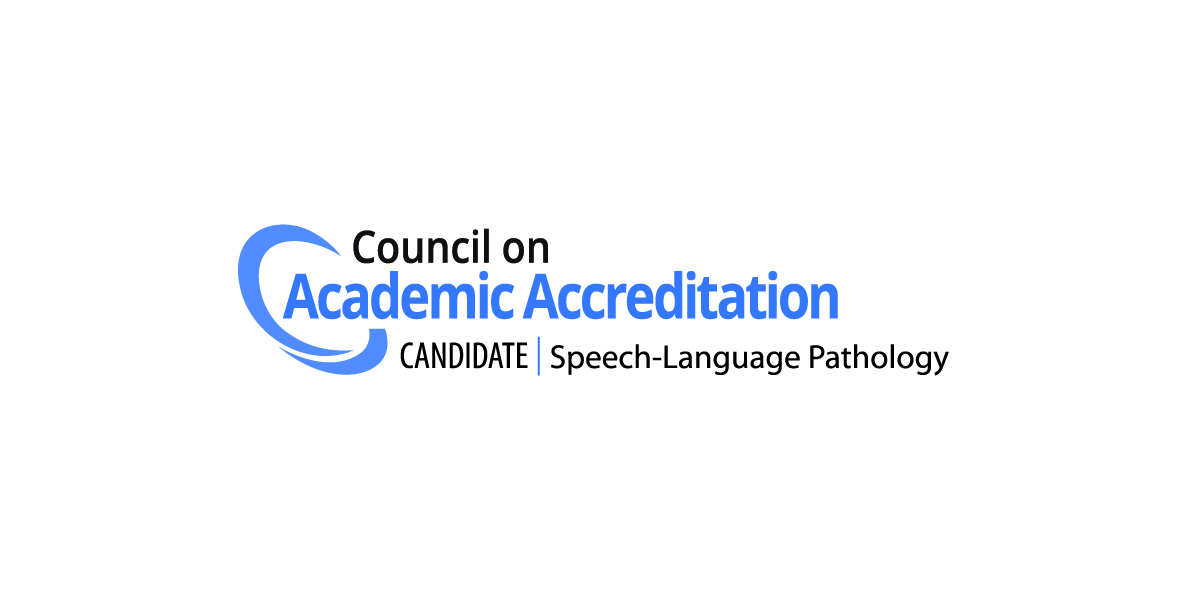 VSU Speech-Language and Hearing Clinic
Health Sciences and Business Administration Building
Mailing Address
1500 N. Patterson St.
Valdosta, GA 31698
Fax: 229.219.1302