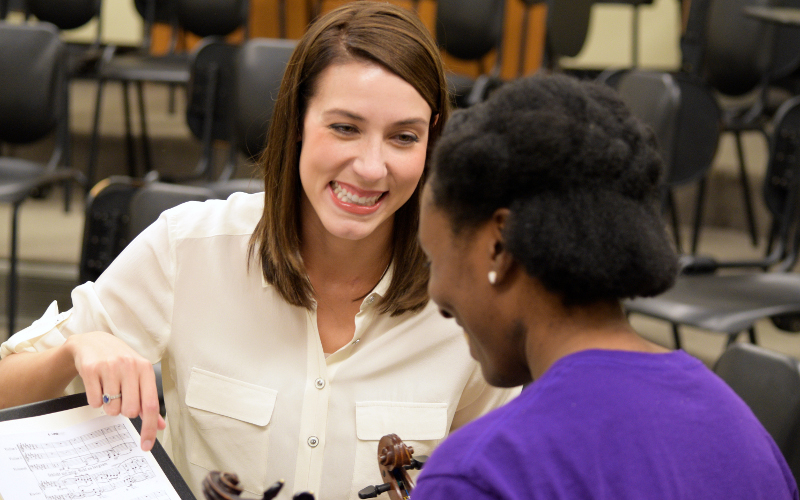 Faculty
Degrees
Bachelor of Arts in Music
Bachelor of Music in Music Performance
Master of Arts in Teaching Music Education
Master in Music in Performance
One-on-one Applied Studies
VSU undergraduate performance majors have two one-hour lessons per week – double the face-to-face time with a private instructor in most college programs. You will also have a weekly studio class focused on techniques, scales, fundamentals, and varying performance-based topics.
Affordable Education
VSU has a low and affordable tuition and in-state tuition for all bordering states for the highest quality and level of education. VSU students can qualify for the Hope Scholarship (Georgia residents only), merit, academic, and Honors College scholarships.
Valdosta Symphony Orchestra
You have the opportunity to play side-by-side with VSU professors, music professionals, and other VSU music students in the American Prize winning Valdosta Symphony Orchestra
Audition Requirements
Two movements of contrasting syle
Scales
Department of Music
1500 N. Patterson St. Valdosta, Georgia 31698
Mailing Address
1500 N. Patterson St.
Valdosta, GA 31698
Fax: 229.259.5578
Monday-Thursday
8:00 a.m. - 5:30 p.m.
Friday
8:00 a.m. - 3:00 p.m.