Mark Dickson
Mark Dickson was born in the San Francisco Bay area and raised in northern California. He currently is a full-time sculptor with a working studio in the district of Rail Road Square in Tallahassee, FL. Mark is also a part-time sculpture teacher at North Florida Community College in Madison, Florida. He has various apprenticeships in metal design, fabrication, casting, foundry methods, and blacksmithing. His larger designs include landscape architecture and open interior pieces, while his smaller designs include metal smithing and craftsmanship.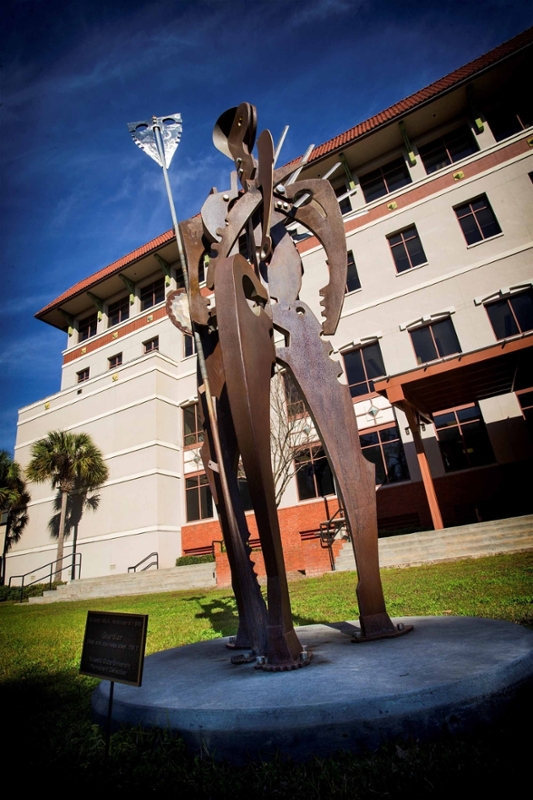 (Image from Valdosta State University's Creative Services Department)
Dickson created the sculpture "Guardian" located behind Odum Library. This piece is made of steel, stainless steel, and bronze and was added to VSU's collection in 2012.
Sources:
Blazer Wellness
24 Hour Support Lines
Click to call