Interested in becoming a PAL for the Academic Support Center?
Attend an Interest Meeting!
The ASC is hosting Interest Meetings for students interested in becoming a PAL Tutor or PAL Facilitator for Fall 2022. The Interest Meetings will cover the different aspects of the PAL positions, and experienced PALs will be there to answer questions about working for the Academic Support Center. Scan the QR code below to sign-up for an interest meeting and express what information you might like to see discussed.  
---
Interest Meetings
Meetings will be held in Odum Library, Room 1604 (1st floor)
Dates and times of Interest Meetings.

| Date | Time |
| --- | --- |
| Monday, Feb 20 | 9:20am - 10:30am |
| Wednesday, Feb 22 | 1:00pm - 2:00pm |
| Friday, Feb 24 | 12:00pm - 1:00pm |
| Tuesday, Feb 28 | 3:30pm - 4:30pm |
| Thursday, Mar 2 | 12:30pm - 1:30pm |
| Monday, Mar 6 | 1:00 - 2:00pm |
| Wednesday, Mar 8 | 9:30am - 10:30am |
| Friday, Mar 10 | 9:30am - 10:30am |
Scan the QR Code to Register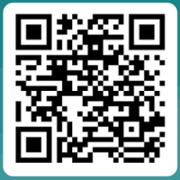 Academic Support Center
Odum Library, 2nd floor
1500 N. Patterson St. Valdosta, Georgia 31698 (next to Circulation)
Mailing Address
1500 N. Patterson St.
Valdosta, GA 31698
Fax: 229.333.7579