PAL Employment Opportunities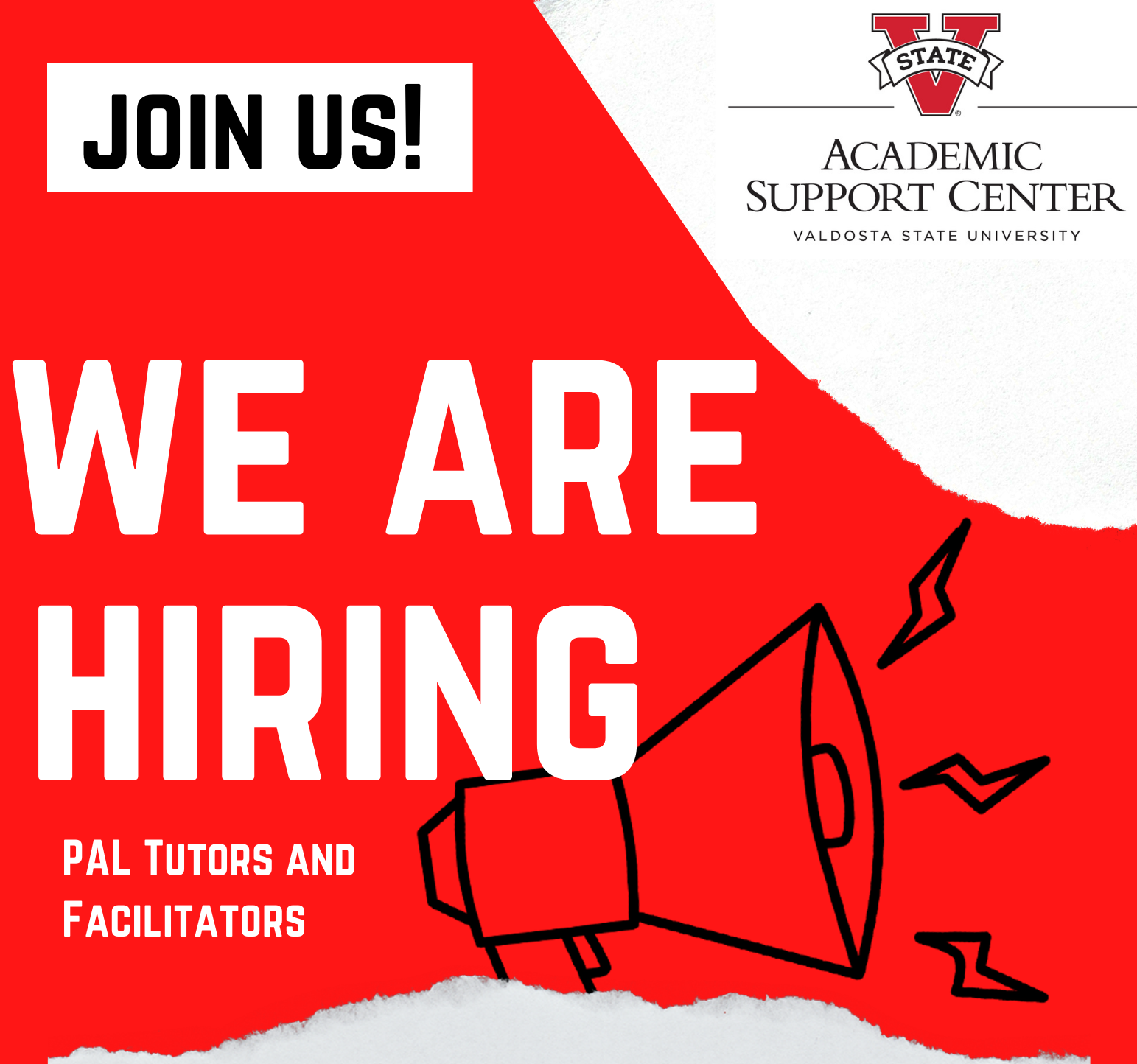 The Academic Support Center employs VSU student PAL (Peer Alliance Learning) Facilitators and Tutors to support VSU students. From mid March to late April, we typically recruit, interview and hire new employees to work in the Fall, and from early October to early December for employees to work in the Spring.
Students who are interested in working for the Academic Support Center can apply by submitting the application form found below. In addition, all applicants must complete and return the application materials attached below. All applications require two faculty references for instructors in the discipline(s) in which one wishes to tutor.
PAL Facilitator Position Description
PAL Tutor Position Description
*Qualifications:
Maintain 3.25 GPA or higher
Obtain a B or higher in the course(s) you want to support
Enrolled in 6+ Credit Hours
Unofficial Transcript
Up-to-date Resume
(Writing and Social Studies Tutors Only) Submit a piece of academic writing
229.333.7579
Campus Address
Odum Library, 2nd floor
1500 N. Patterson St. Valdosta, Georgia 31698 (next to Circulation)
Mailing Address
1500 N. Patterson St.
Valdosta, GA 31698