Along with housing, dining, and meeting space, we also offer several recreational activities to add another element of fun to your event! With a wide range of options, We have something for every group.
Swimming Pool
Cool off at the swimming pool, which offers six 25 yard lanes and slopes in depth from 4-9 feet. Aquatic equipment is available as well, including kick boards, pool noodles, and aqua jogger belts. 
Rock Climbing Wall
Test your skills on our 27 foot climbing wall that was built by Monolithic Sculptures. The wall offers routes for beginners as well as experienced climbers. Vertical and horizontal cracks, face climbs, overhangs, small ledges, and interchangeable hand holds offer a wide array of challenges.

Challenge Ropes Course
The ropes course is perfect if you are looking to build teamwork and increase the bond between your group. Traverse a custom course planned out specifically for your group and test your skills!

Planetarium
Explore the unknown at our 47-seat planetarium which feature a Digitarium Kappa digital projector, the first of its kind in the world!

VSU Experience
Does your group include middle or high school aged kids preparing for college? If so, we highly recommend giving them the full VSU experience. Take a campus tour with our admissions staff, speak with our financial advisors about scholarships, and even speak to our Greek life coordinator about sorority and fraternity opportunities. It's time to get excited about Valdosta State!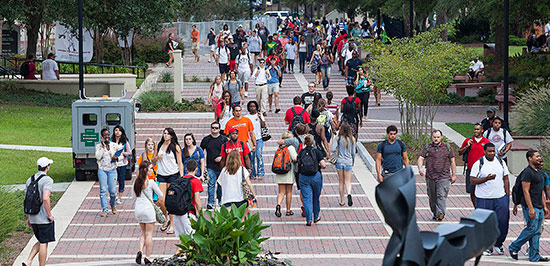 Camps and Conferences
Auxiliary Services, 1200 North Patterson Street, Valdosta, GA, 31601
Mailing Address
1500 N. Patterson St.
Valdosta, GA 31698
Fax: 229.253.4671
Rate Us