July 14, 2020
20-156
Jessica Pope
Communications and Media Relations Coordinator
VSU Alumnus Selected for Council on Foreign Relations Program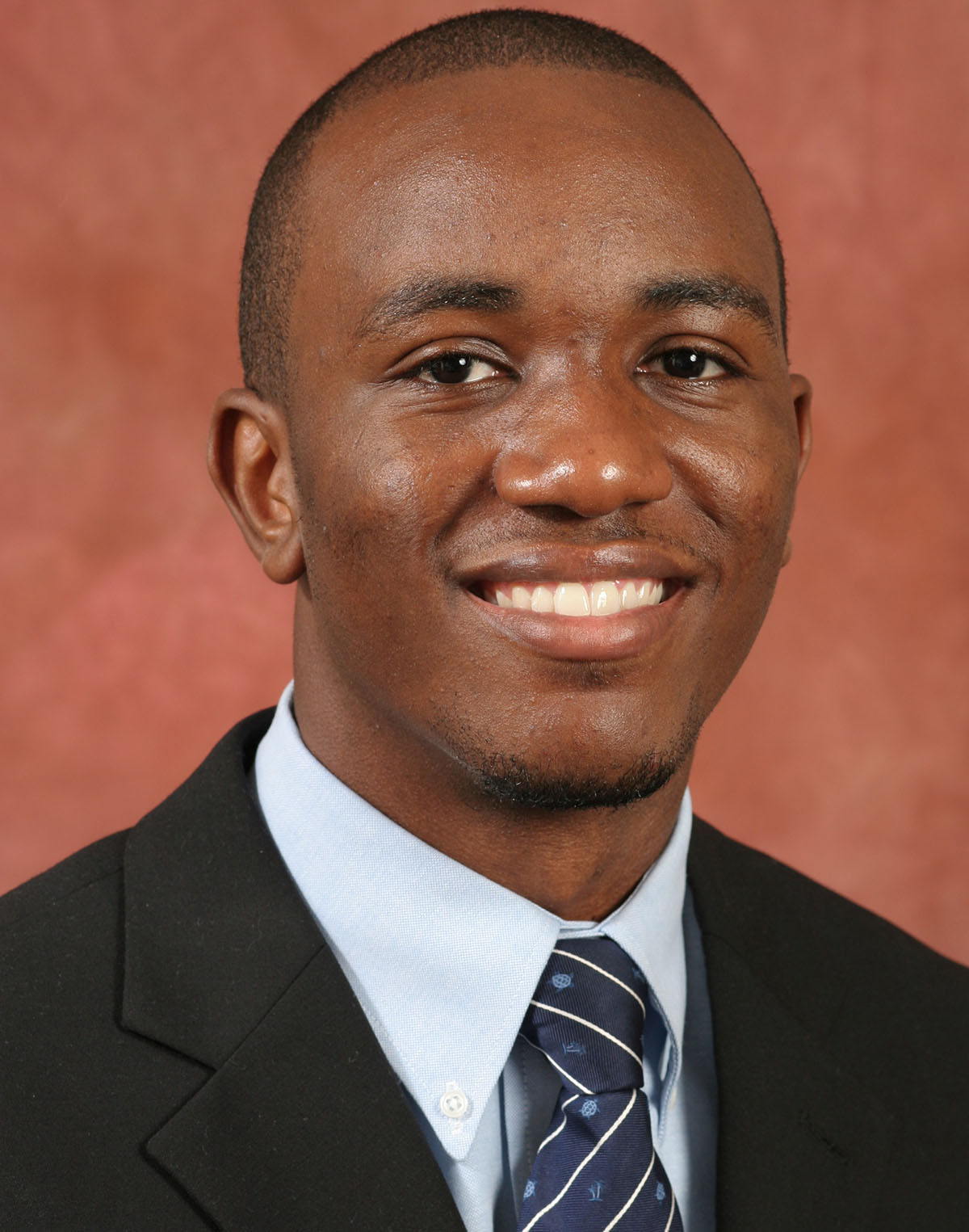 Navarro Moore
VALDOSTA — Navarro Moore, a Valdosta State University alumnus, was recently chosen to participate in the Council on Foreign Relations Stephen M. Kellen Term Member Program.
"The Stephen M. Kellen Term Member Program provides younger professionals in government, media, nongovernmental organizations, law, business, finance, and academia the opportunity to participate in a sustained conversation on international affairs and United States foreign policy," according to the Council on Foreign Relations. Over the course of his five-year term with the program, Moore will have an opportunity to connect and collaborate with "seasoned foreign policy experts" and participate in a wide variety of events designed to develop the next generation of foreign policy leaders.
Moore, who earned a Bachelor of Arts in Political Science from VSU in 2006, currently works in Washington, D.C., for the U.S. Department of State's Executive Secretariat Operations Center. The Operations Center works around the clock to monitor world events, prepare briefings for the Secretary of State and other Department of State principals, and facilitate communication between the Department of State and the rest of the world. It also coordinates the Department of State's response to crises, including supporting task forces, monitoring groups, and handling other crisis-related activities.
"I have more than 10 years of foreign affairs and national security experience with the U.S. Department of State in Fiji, Thailand, El Salvador, Australia, Ghana, and Washington, D.C.," he said.
"My career track in foreign service is the political track," he added. "Political officers are negotiators who interpret host country politics and advise on international issues. They keep a trained eye on the political climate in the host country and decipher events as they relate to U.S. interests, negotiations, and policies. Often working behind the scenes to analyze and report on local issues and events, political officers have in-depth knowledge of local culture and history, helping policy makers in Washington, D.C. to better understand events and tailor the U.S. message most effectively."  
Moore has also worked for Dodd and Burnham Trial Lawers in Valdosta, the U.S. House of Representatives, the Federal Election Commission, and the Claude Pepper Center for Intercultural Dialogue. After VSU he continued his education at Florida State University, where he earned a Master of Arts in International Affairs in 2009.  
As a student at VSU, Moore participated in a number of activities that nurtured and supported his desire to build a career as a foreign service officer. He served on the Student Judicial Council, where he learned to listen to testimony, review evidence, and impose any necessary and appropriate sanctions. He made it a priority to attend learning opportunities outside the classroom, and one of those occasions — an information session with the U.S. Department of State's diplomat in residence — proved to be a life-changing experience.
Moore said meeting the diplomat in residence coupled with the Department of Political Science supporting his first internship with the U.S. Department of State "were crucial for me."
"My education at VSU gave me a well-rounded understanding of international affairs, and my professors pushed me to think big and work hard," he added.
Moore believes his latest professional development opportunity with the Council on Foreign Relations Stephen M. Kellen Term Member Program will further enhance his skills as a U.S. diplomat as he works to promote peace, support prosperity, protect American citizens, and advance the interests of the U.S. abroad.
"I enjoy achieving our country's foreign policy goals overseas, assisting U.S. citizens, and showcasing and explaining our country's diversity to foreign audiences," he said.
On the Web:
https://www.valdosta.edu/polsci/
Newsroom
Office of Communications Powell Hall West, Suite 1120
Mailing Address
1500 N. Patterson St.
Valdosta, GA 31698
General VSU Information
Office of Communications