Members
The BSAC is represented by all undergraduate majors at LCOBA.
Members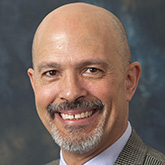 Dr. David B. Kuhlmeier
As the Faculty Advisor, my job is to assist the BSAC in the execution of its duties, to provide guidance, and to serve as a resource.  I believe the BSAC serves as a valuable liaison between students, administration, and faculty in determining issues of concern and formulating practical solutions. 
Joycelynn C Okezie
Janelle Clark
Ashley Mead
Yekaterina Solomkina
Kristopher Duncan
Joseph Trevena
Vincent Windham
Nicole Newsom
Brandi Shaffer
Alexander Mathews
Alize Johnson