Welcome to Organizational Leadership
Designed for adult, professional, military, veteran and transfer students
Valdosta State University offers an online baccalaureate degree ideal for non-traditional adult, returning or transfer students seeking degree completion – as well as traditional students seeking online course delivery. The program meets the unique needs of full-time professionals, military personnel and working parents. The Organizational Leadership (ORGL) degree is fully online.

The ORGL program is now part of eMajor, an initiative of the University System of Georgia's (USG) Adult Learning Consortium to help adult and military students complete a degree. Learn more about eMajor through the online information center. 
Summer/Fall 2015 ORGL course offerings are now posted. Summer/Fall Early Registration opens April 1. Contact AMP for advising prior to registering for classes.
What is Organizational Leadership?
The Organizational Leadership (ORGL) Bachelor of Science degree examines the practices, theories, issues, and ramifications of leading an organization or business. The multidisciplinary curriculum provides an understanding of management, administration, human resources, and technology related to today's complex organizations in the public, private or non-profit sectors. The ORGL degree is housed under the Adult Degree Completion and Military Programs Department.
Benefits of an ORGL Degree
Current Professionals can gain knowledge and academic credentials necessary to advance in current positions or obtain leadership positions in the public and private sectors.

Public Service Employees: Many municipal, regional, state and national government agencies are seeking employees with bachelors' degrees specifically related to organizational leadership.

Military Personnel: This multidisciplinary degree builds upon military leadership competencies and offers the flexibility of online/anytime access.

Growth Field: There are predictions of growth for highly desirable leadership positions in legal assistance and law office management; nonprofit and community service management; faith-based organization education and/or training; and the training and development fields.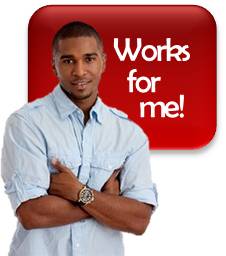 Areas of concentration
In addition to thirty (30) hours of required ORGL major core courses, Organizational Leadership students select from the following areas to complete concentrated study.
Office Administration and Technology

Health Care Administration

Legal Office Administration

Public Service Administration

Spanish for Professionals or ESOL Instruction
View a list of courses for the areas of concentration.
Master Schedule for ORGL Degree, two-year rotation. View tentative schedule
If you have questions, please contact:
Gerald A. Merwin, Ph.D.
Director of Adult Academic Degree Completion
& Professional Development Programs
103 East Brookwood Place
Valdosta State University
1500 North Patterson Street
Valdosta, GA 31698
229-253-2873 (Office)
Email