Contact

General VSU Information


  229-333-5800

Office of Communications


  229-333-2163


  229-333-5983

Campus Address
Office of Communications Powell Hall West, Suite 1120
Mailing Address
1500 N. Patterson St.
Valdosta, GA 31698
Contact Us
Contact

General VSU Information


  229-333-5800

Office of Communications


  229-333-2163


  229-333-5983

Campus Address
Office of Communications Powell Hall West, Suite 1120
Mailing Address
1500 N. Patterson St.
Valdosta, GA 31698
Contact Us
February 24, 2014
14-59
Erica Even, Student Assistant
Nationally Recognized Speaker Julia Garcia Presents "The TRU College Life" Tuesday, Feb. 25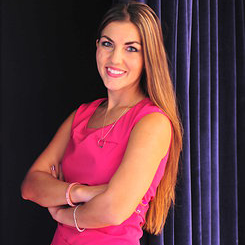 VALDOSTA – Valdosta State University's offices of Alcohol and Other Drug Education and Health Promotion welcome nationally recognized speaker, Julia Garcia to present "The TRU College Life" at 7 p.m. Tuesday, Feb. 25 in Jennett Hall Room 1111.
Garcia is the founder of the TRU movement, which aims to help others discover and become "The Real U." She recently published her book "Somewhere in Between," which is a collection of true stories, journal entries, poems and pictures that wind through personal experiences of drug and alcohol abuse, sexual assault, losing loved ones and much more.
"You will not want to miss an opportunity to hear Julia Garcia share her story of partying while in college and the consequences of the decisions she made," said Alcohol and Drug Program Coordinator Mark Williams. "You will find this 25-year-old speaker engaging and creative and she will meet you where you are as she presents 'The TRU College Life.'"
Contact Mark Williams at mfwillia@valdosta.edu for more information.
Contact

General VSU Information


  229-333-5800

Office of Communications


  229-333-2163


  229-333-5983

Campus Address
Office of Communications Powell Hall West, Suite 1120
Mailing Address
1500 N. Patterson St.
Valdosta, GA 31698
Contact Us