Contact

General VSU Information


  229-333-5800

Office of Communications


  229-333-2163


  229-333-2157


  229-333-5983

Campus Address
Office of Communications, 1120 Powell Hall
Mailing Address
1500 N. Patterson St.
Valdosta, GA 31698
Contact Us
Contact

General VSU Information


  229-333-5800

Office of Communications


  229-333-2163


  229-333-2157


  229-333-5983

Campus Address
Office of Communications, 1120 Powell Hall
Mailing Address
1500 N. Patterson St.
Valdosta, GA 31698
Contact Us
September 17, 2013
13-262
Jessica Pope
Communications Specialist
VSU to Simulate the Dangers of Texting and Driving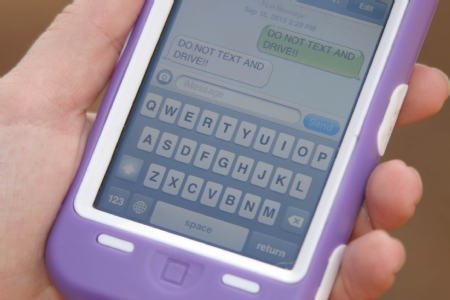 VALDOSTA — Valdosta State University's Office of Health Promotions will simulate the dangers of texting and driving between 9 a.m. and 3 p.m. on Thursday, Sept. 19, on the Pedestrian Mall in front of Odum Library.
Text messaging is the most alarming form of distracted driving, shared Holly Wright, assistant director of the Office of Health Promotions, because texting requires visual, manual, and cognitive attention from the driver. Sending or receiving a text message takes a driver's eyes from the road for an average of 4.6 seconds — the equivalent of driving the entire length of a football field at 55 miles per hour blind, she added.
Driving while distracted creates a crash risk 23 times greater than driving while not distracted, and while text messaging is the most alarming distraction, it is not alone, Wright noted. Using a cell phone, eating and drinking, talking to passengers, using a navigation system, grooming, reading, watching a video, and adjusting a radio, MP3 player, or CD player all divert a person's attention from the primary task of driving, putting the driver, his or her passengers, and any bystanders at risk of serious injury and even death.
Contact Holly Wright at (229) 245-3896 or hhwright@valdosta.edu to learn more.
Contact

General VSU Information


  229-333-5800

Office of Communications


  229-333-2163


  229-333-2157


  229-333-5983

Campus Address
Office of Communications, 1120 Powell Hall
Mailing Address
1500 N. Patterson St.
Valdosta, GA 31698
Contact Us