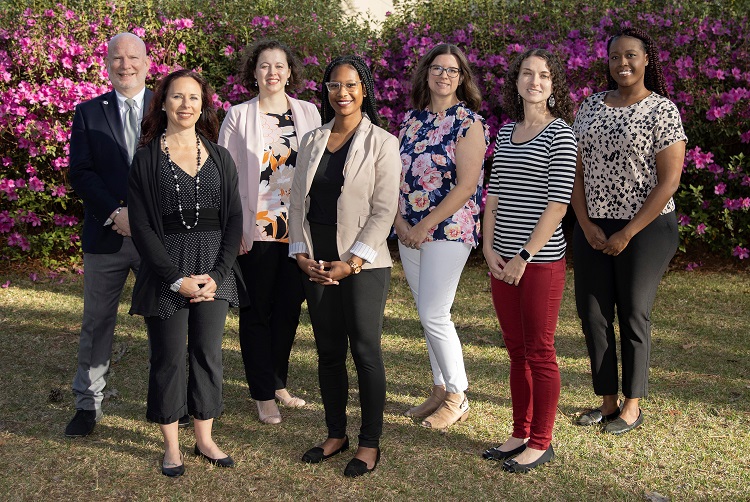 Reasons Students Use The Counseling Center
Academics, coursework, and grades- test anxiety
Adjusting to social life at college
Feeling disconnected from support systems at home
Difficulties communicating with professors, making friends and developing a support system at college
Difficulties in relationships with roommates and friends
Balancing multiple demands (academic, relationships, and finances)
Feeling unmotivated or depressed
Loss of a loved one
Dating violence or sexual assault
Choices about educational and career directions and life after college
Concerns Students Discuss in Counseling
Feeling "stressed" or overwhelmed
Difficulties concentrating, confusion
Feeling less self-confident or sure of your abilities
Loneliness, homesickness, feeling like you "don't belong"
Problems communicating with others
Uncertainty about the future
Feeling sad, angry, anxious or depressed
Relationship difficulties
Who Is Eligible for Services?
All VSU students.
Is there a cost for services?
Services are free for all VSU students.
Are Sessions Confidential?
Yes! Conversations with counseling staff and your mental health records are confidential and privileged. Counseling staff may not speak with or release your records to anyone outside the Counseling Center without your written consent to do so. This includes releasing information to parents, professors, University departments, housing staff, friends, or government agencies. Exceptions to confidentiality may occur under certain circumstances. These exceptions include serious and immediate threat to your life or welfare or the life or welfare of another person or the University community. For more information see the Confidentiality Policy
What is Counseling Like?
Initially, some students feel a little uncomfortable discussing personal issues with a stranger, but typically feel at ease rather quickly. Our staff is knowledgeable and professional and strives to create a comfortable environment for you. Counseling provides an opportunity for you to discuss your concerns with an objective professional, who will assist you in clarifying and finding solutions to problems. Most students who use counseling services find them to be helpful.
What are the limits on counseling services?
The Counseling Center offers brief, short-term individual and limited psychiatric services.  Each student is allowed 16 individual sessions within one academic year. Individual counseling at the Counseling Center is designed to focus on specific goals within a short-term model. If you are in need of longer-term counseling or psychiatric services or services that the Counseling Center does not offer, we will assist you in locating resources that may be of help to you.
What to Expect When You Call the Counseling Center
When you call (229-333-5940) or come to the Counseling Center, you will speak with an Administrative Assistant. This person will schedule a time for an initial intake appointment. Prior to this appointment you will be asked to complete paperwork. During the initial intake appointment, you and a counselor will discuss your reasons for seeking services in greater detail.  If appropriate you will schedule further individual sessions with your counselor.
Services Offered at the Counseling Center.
Please click on link to view services offered at the Counseling Center.
The Counseling Center
Powell Hall, East 2nd Floor 1500 N. Patterson St. Valdosta, Georgia 31698
Mailing Address
1500 N. Patterson St.
Valdosta, GA 31698
Fax: 229.253.4113

Monday-Thursday, 8:00am-5:30pm

Friday, 8:00am-3:00pm