Our Staff
Campus Recreation Professional Staff 
Campus Recreation Graduate Assistants
Campus Recreation Graduate Assistant Positions
Campus Recreation offers a wide variety of job opportunities. Our professional staff conducts our programs that are managed by the individual Graduate Assistants. Our Graduate Assistants are able to demonstrate leadership, responsibility, and organizational commitment that is reflected through our student staff. As the largest student employer at Valdosta State University, Campus Recreation sets high standards for our student employees to ensure that every member receives equal opportunities for recreation in a safe environment.
Our program areas offer a range of student staff positions, including: Lifeguards, Swim Instructors, CPRO/LG Instructors. CORE Challenge Course Facilitators, CORE Rental Center Assistants, CORE Climbing Wall Attendants, CORE Trip Leaders, Group Fitness Instructors, Personal Trainers, Intramural & Club Sports Supervisors, Intramural & Club Sports Officials, Front Desk Workers, Weight Room Attendants, Facility Supervisors, Office Assistants, Marketing Promotion Representatives, Graphic Designers, Videographers, & Grounds & Maintenance Workers. 
Each position allows for student staff to excel in customer service and gain organizational experience while expanding personal professional development. Annual Conferences, Georgia Recreational Sports Association (GRSA), Region 2, and National-Intramural Sports Association (NIRSA), offer a foot in the door for students to gain further experience in Campus Recreation through assistantships and conference experience. Whether you're seeking a professional experience and/or a fun work atmosphere, Campus Recreation is looking for you!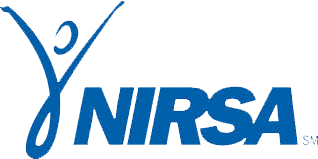 Front Office
229.259.5088
After Hours
CORE Outdoors
IM and Club Sports
Aquatics
Fitness
Campus Address
1300 Sustella Ave.
Valdosta, GA 31698
Mailing Address
1500 N. Patterson St.
Valdosta, GA 31698