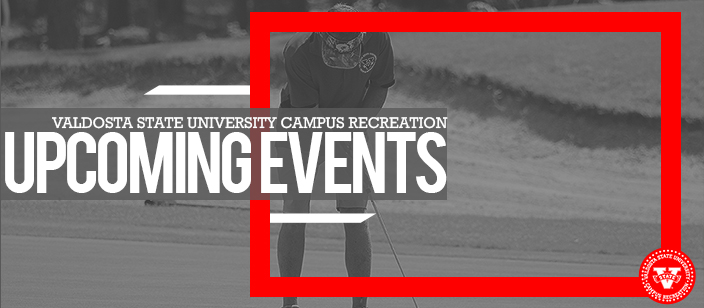 Upcoming Events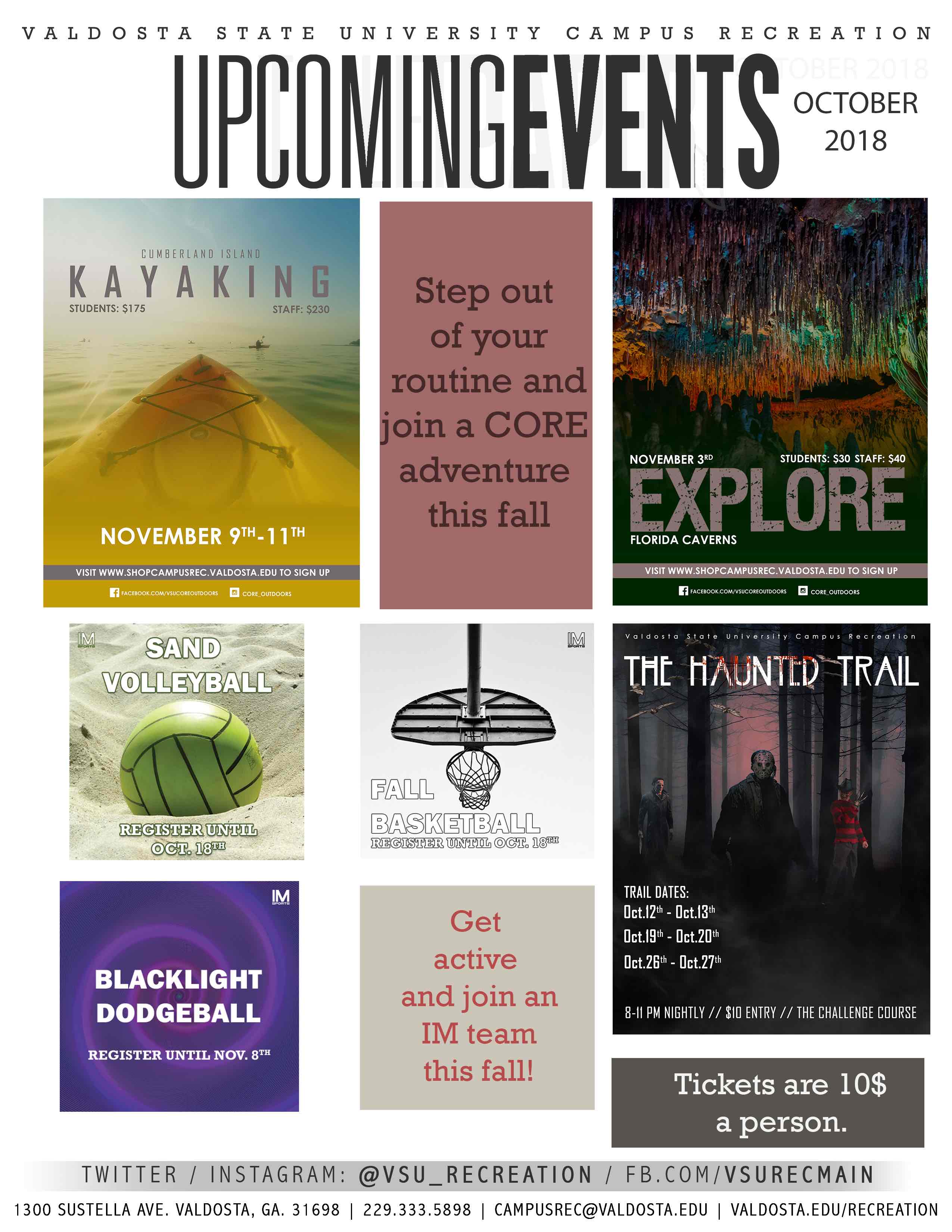 Explore the florida caverns with CORE on November 3rd! Go Kayaking to Cumberland island on November 9th - 11th! Step out of your routine and join a CORE adventure this fall!
Sand volleyball and fall basketball IM leagues start soon! Register until October 18th! 
The black dodgeball event will be soon! Register until November 8th. Get active and join an IM team this fall!
Haunted Trail will be on October 19th-20th and October 26th-27th. 8-11 PM nightly. $10 entry. At VSU challenge course. 
Front Office
229.259.5088
After Hours
CORE Outdoors
IM and Club Sports
Aquatics
Fitness
Campus Address
1300 Sustella Ave.
Valdosta, GA 31698
Mailing Address
1500 N. Patterson St.
Valdosta, GA 31698