Starting in 2011, the Department and the College of Arts and Sciences has honored outstanding departmental alumni.  We honor and appreciate our alumni's outstanding contributions to their profession.
2015 Alumnus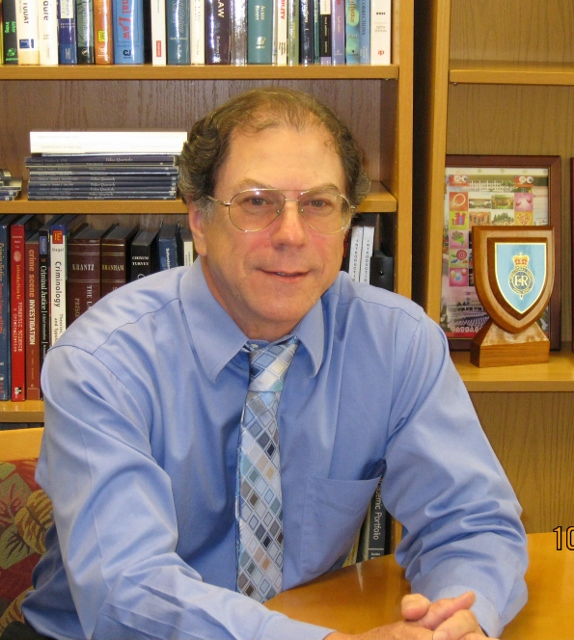 I achieved a PhD in Criminology and Criminal Justice from Florida State University and joined the VSU faculty in the Fall of 1993.  Being a part of the growth and development of our program has been both exciting and rewarding.  Over the years I have served as the Undergraduate Coordinator in Criminal Justice, Faculty Advisor to the Criminal Justice Honor's Society, and as the Director of the CJ Study in England and Scotland Program.
Currently I am serving as the Intern Director for the Criminal Justice Program. An Internship is a great way for Juniors and Seniors to get an insider's view into the field of criminal justice. Placements range from agencies in law enforcement, courts, corrections, and juvenile justice. It is especially rewarding when internships develop into jobs for students after graduation. Internship hours, CRJU 4910, count as upper division electives in criminal justice.
My teaching responsibilities include: White Collar Crime, Organized Crime, Terrorism and Homeland Security, Ethics in Criminal Justice and Introduction to Criminal Justice. In addition to my teaching activities, I have published work in the American Journal of Criminal Justice, the International Journal of Comparative and Applied Criminal Justice, the Latino Studies Journal, the Social Science Computer Review, the Law Enforcement Executive Forum, and Comparative Criminal Justice: Traditional and Non-Traditional Systems of Law and Control.
My current research interests include law enforcement evaluation and community relations, alternatives to incarceration for drug offenders, and community stakeholders perceptions of crime prevention.  I also find crime and justice in rural areas to be an especially interesting, but often overlooked field of inquiry.
 2014 Alumnus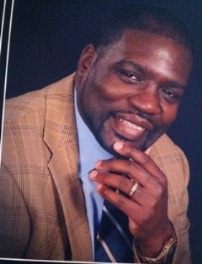 Tirrell Andrews, Ed.D
Dr. Andrews is a true Blazer having obtained three degrees in three different disciplines from VSU. He obtained Bachelor of Arts Degree in Criminal Justice in 1996, a Master of Science in Family Sociology in 2000 and a Master of Science in Marriage and Family Therapy in 2001. He obtained a Doctorate degree from Nova Southeastern University in Child, Youth and Family Studies with a specialization in Family Systems Therapy in December 2009.
Dr. Andrews has been quite successful and busy since obtaining his education. He is a licensed Marriage and Family Therapist and I am an AAMFT Approved Supervisor, a Certified Civil Mediator, a Certified Domestic Mediator, Certified Domestic Violence Facilitator, Certified Anger Management Facilitator, Certified Anger Management Specialist, Certified DUI Instructor, Certified Moral Reconation Therapist, Certified Substance Abuse Evaluator, Certified Substance Abuse Treatment Provider, Certified Grief Recovery Specialist; Certified Sex Offender Counselor, Eye Movement and Desensitization and Reprocessing (EMDR) trained and Certified Arbitrator.  He is a member of seven professional associations.
In his spare time Dr. Andrews operates and is the Director for his private practice known as PeaceWay Counseling and Mediation Services. Since 2006 he has worked with people from various backgrounds and professional levels. Additionally, he has ten years of teaching in the traditional class room setting at Valdosta State University and Georgia Military College and seven years of teaching in the online class setting at the University of Phoenix and Capella University. Dr. Andrews has been teaching for the Sociology program as an adjunct instructor for about 6 years and our students love him. He regularly makes presentations to various community groups.
Dr. Andrews truly reflects distinguished alumni who is a prime example of success upon graduation. He breadth and reach of using his education, experience, and expertise in a variety of venues is making a significant impact on the profession, clients practitioners, and students who he teaches. The Department of S, A, & CJ are proud of his accomplishments and celebrate with him as this years Distinguished Alumni.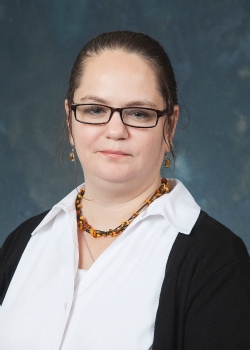 Dr. Shelly Yankovskyy
Being a  recent graduate from the Department of Anthropology at the University of Tennessee and a former graduate of Valdosta State University.  I am a cultural anthropologist specializing in medical anthropology, specifically the political-economic dimensions of the mental health system in post-socialist Ukraine.  My master's work was conducted in Tampa Florida where I looked at the barriers to mental health care from the provider's perspective.  My research interests include critical medical anthropology, mental health, political anthropology, political economy, applied anthropology, Ukraine and Eastern Europe.  I have published research findings in the online journal "The Anthropology of East Europe Review," as well as the online journal "Somatosphere."
2012 Alumnus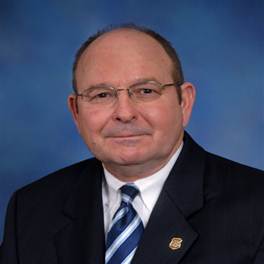 Mr. Vernon Keenan
Mr. Keenan is the Director of the Georgia Bureau of Investigation and has served in this capacity since 2004. He has been employed by the GBI since 1973 holding several administrative and line level positions. He is responsible for 822 employees, the State's Crime Laboratory, the GA Crime Investigation Center, and the Investigation Division of the Bureau. After graduating from VSU in 1972 and majoring in Criminal Justice, he worked for one year at the Dekalb County Police Department. Mr. Keenan obtained a MPA from Columbus State University in 1979 from the Georgia Chiefs of Police Command College. He is a graduate of the FBI's National Academy where he is a guest lecturer and he has been recognized for his outstanding leadership in policing. He and his wife and two sons live in Cherokee County. He is the recipient of the 2012 Valdosta State University College of Arts and Sciences Outstanding Alumnus Award.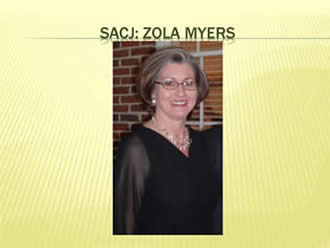 Ms. Zola Myers
Gaining her undergraduate degree in 1996 and her M.S. in Sociology in 2010 from VSU, Ms. Myers has, for the past fourteen years, been working as Executive Director of the Cook County Family Connection. Under her direction, the Connection has experienced tremendous growth in its annual budget thanks to Myers' grant writing abilities. She has also developed House of Grace, a community of previously homeless men, and is the author of "Dancing with the Dragon: An Honest Look at Addiction.
Sociology, Anthropology and Criminal Justice
Nevins Hall, Room 1004
1500 N. Patterson St. Valdosta, Georgia 31698
Mailing Address
1500 N. Patterson St.
Valdosta, GA 31698
Fax: 229.333.5492