Student Academics and Research (学生学习和研究)
Community Planning Survey (Adviser: Dr. Jia Lu)
规划调研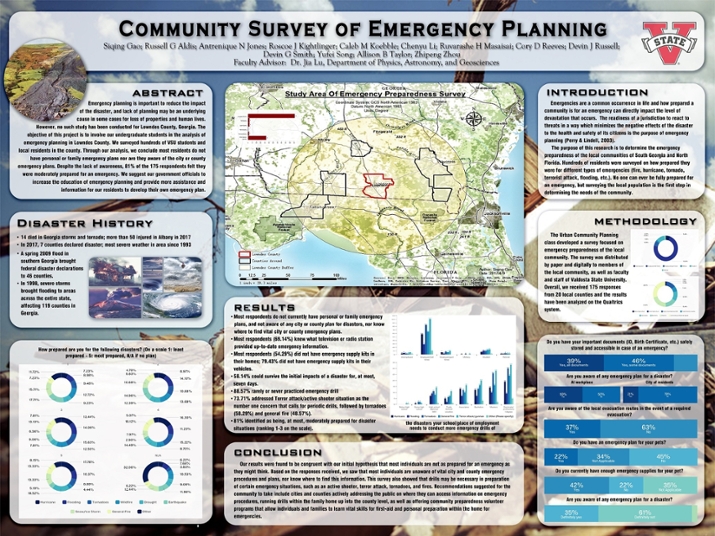 Project Abstract
项目简介
Emergency Management and Planning is an essential, but often overlooked part of civic function and community resilience. Unfortunately, whether due to natural or human factors, the increasing pace of disasters is making it increasingly hazardous to overlook this aspect of planning. Just in the past year in our own small part of the country, two hurricanes have caused thousands of structures to flood, thousands of residents to go without power, and many millions of dollars in damages; two tornadoes swept across the landscape, and besides causing even more in damages, proved very lethal. A wildfire burned in the Okefenokee Swamp in the spring of 2017.
            With these events in mind, the Urban Community Planning class at Valdosta State University decided to gauge the preparedness of our community and to use the data to suggest changes to our citizens and local governments. We first made our survey in the later weeks of November 2016, and while the sheer number of responses (about 440) was encouraging, we almost exclusively surveyed only our fellow students. It became apparent we had not collected enough demographic information in general, and there were certainly parts of the survey which could be streamlined to facilitate surveying our community. Keeping this in mind, the survey was revised in March of 2017 and released to the general public in the same month.  Surveys were conducted in supermarkets and local community events, targeting our citizens in the community. We were able to collect over 400 responses after two months of outreach.
            While there are some promising statistics (quite a percentage of people proficient in first aid), the fact remains that the majority of our respondents (nearly two-thirds) are unprepared to shelter, evacuate, or otherwise respond to large-scale disasters. Many are unaware of where to find the information needed to do so. We summarized the completed surveys question by question in this report and conclusions were drawn at the end. In compiling this report, we would like to bring attention to the community's deficit of knowledge about natural disasters and similar emergencies, and use the findings to advocate for positive changes in the policies and practices of emergency planning in our community.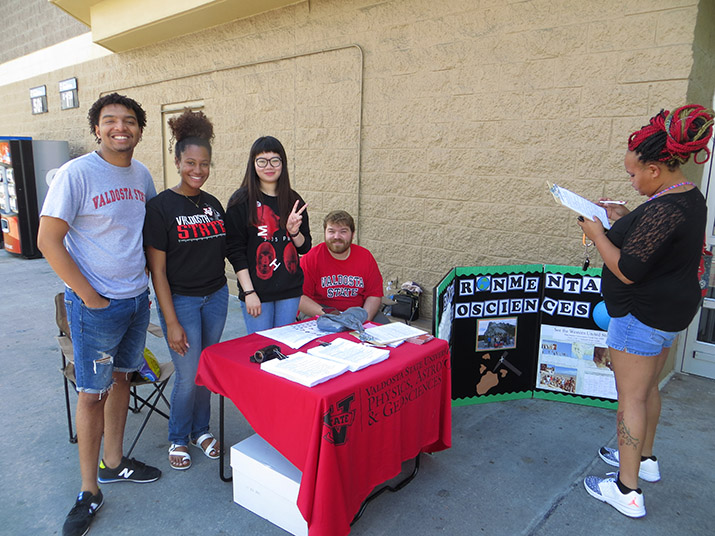 GIS Analysis (Adviser: Dr. Jia Lu)
地理信息系统分析
GIS Cluster Analysis for African American Population in South Georgia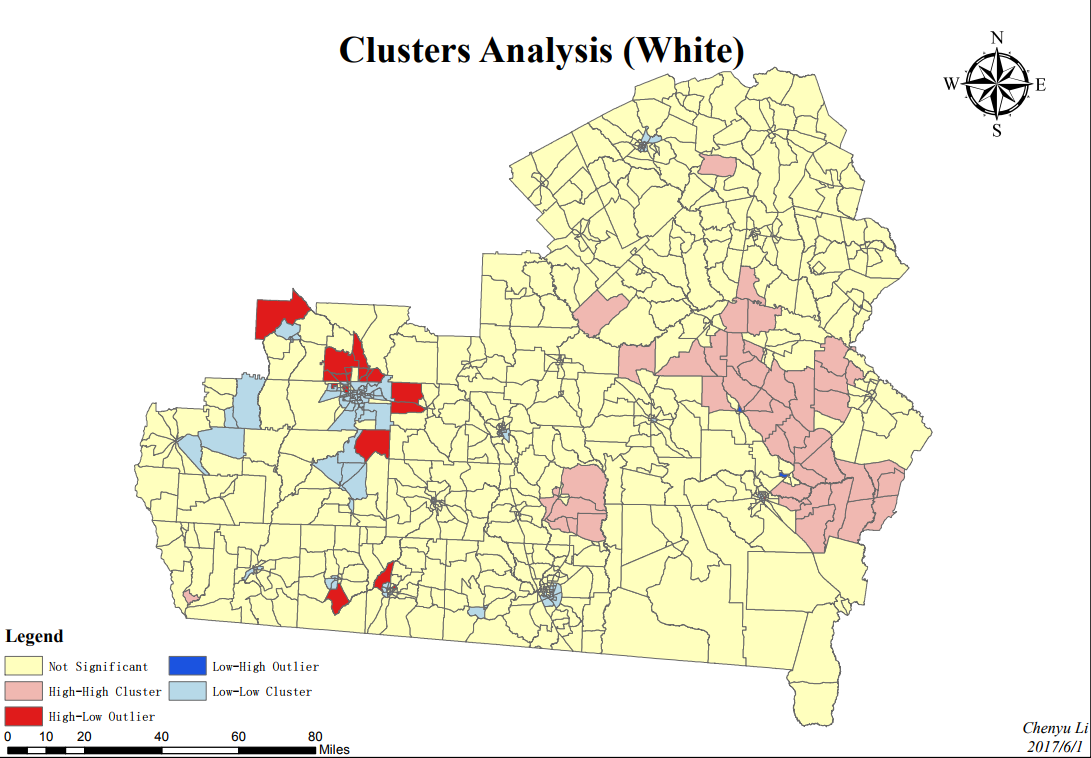 GIS Cluster Analysis for White American Population in South Georgia
Classroom Debates and Presentations (Adviser: Dr. Jia Lu)

课堂讲演和辩论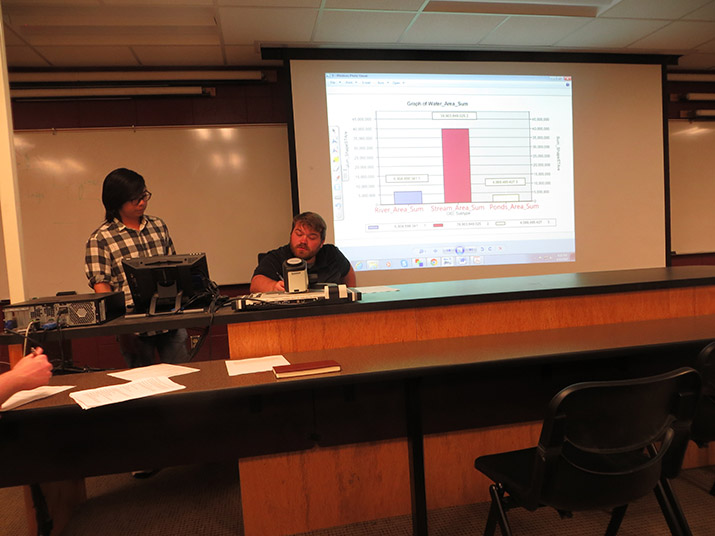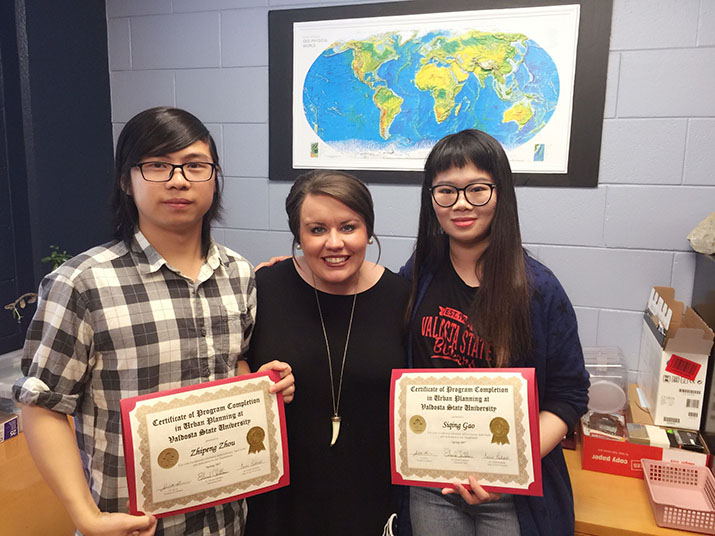 Class Field Trips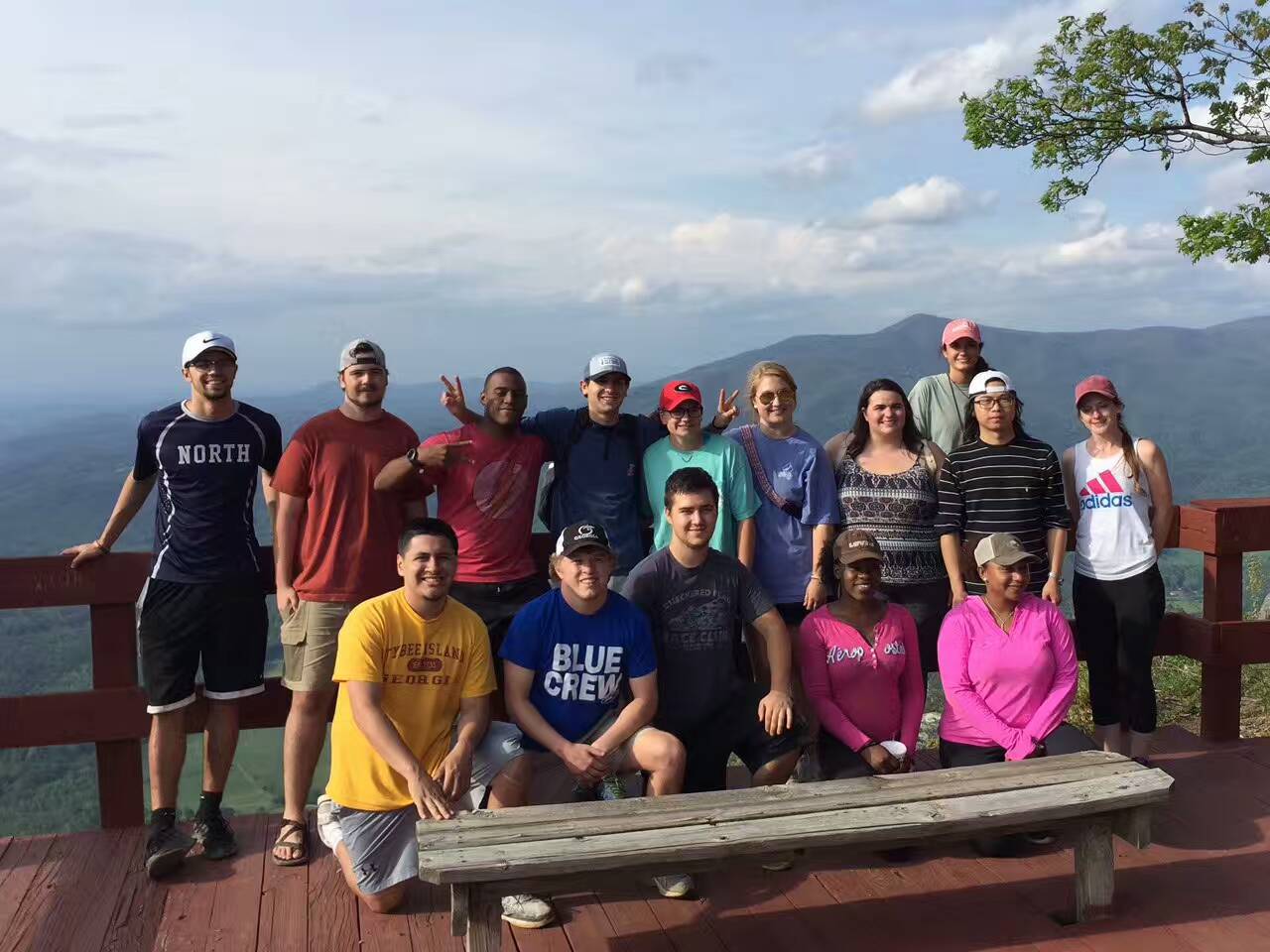 3D Design

三维设计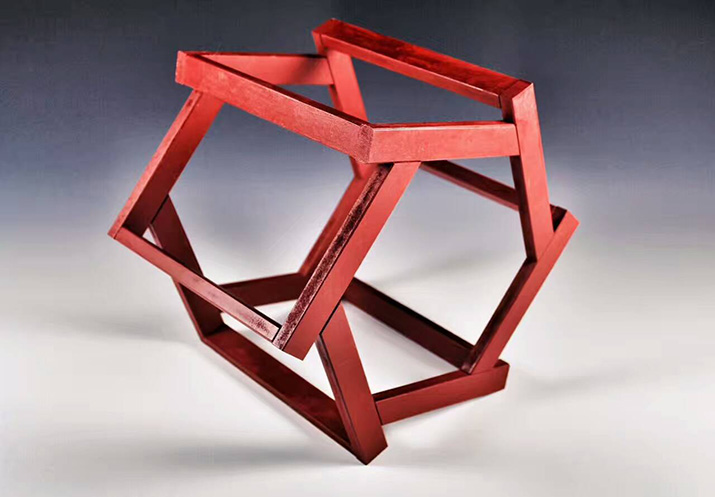 Ceramics

陶瓷设计
Community Engagement (Curb Marking for City of Valdosta)

社区服务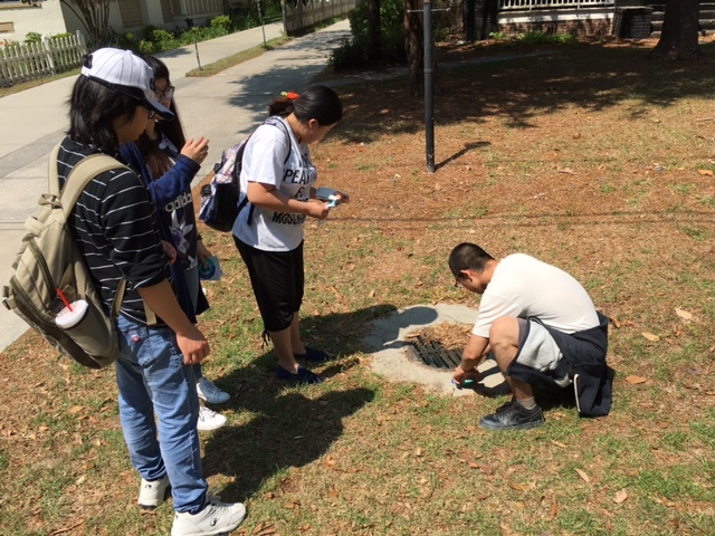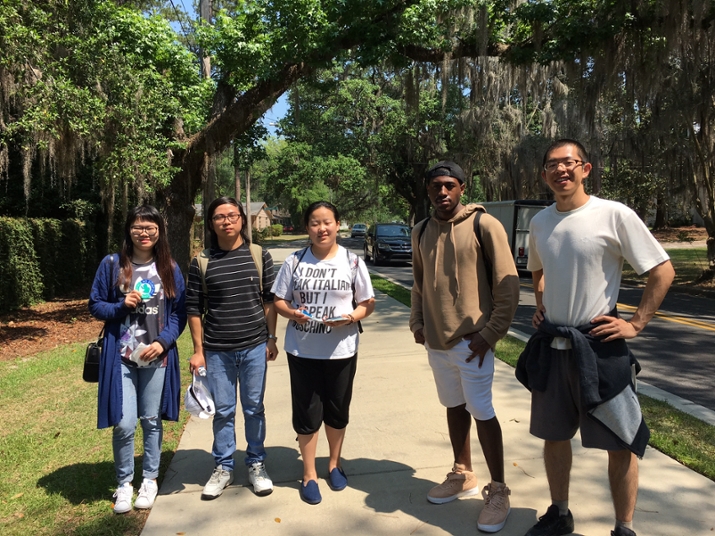 Chinese Exchange Program in Urban Planning/Land Resource Management
Nevins Hall 2006
1500 N. Patterson St.
Valdosta, Georgia 31698
Mailing Address
1500 N. Patterson St.
Valdosta, GA 31698
Monday - Thursday: 8:00am - 5:30pm
Friday: 8:00am - 3:00pm