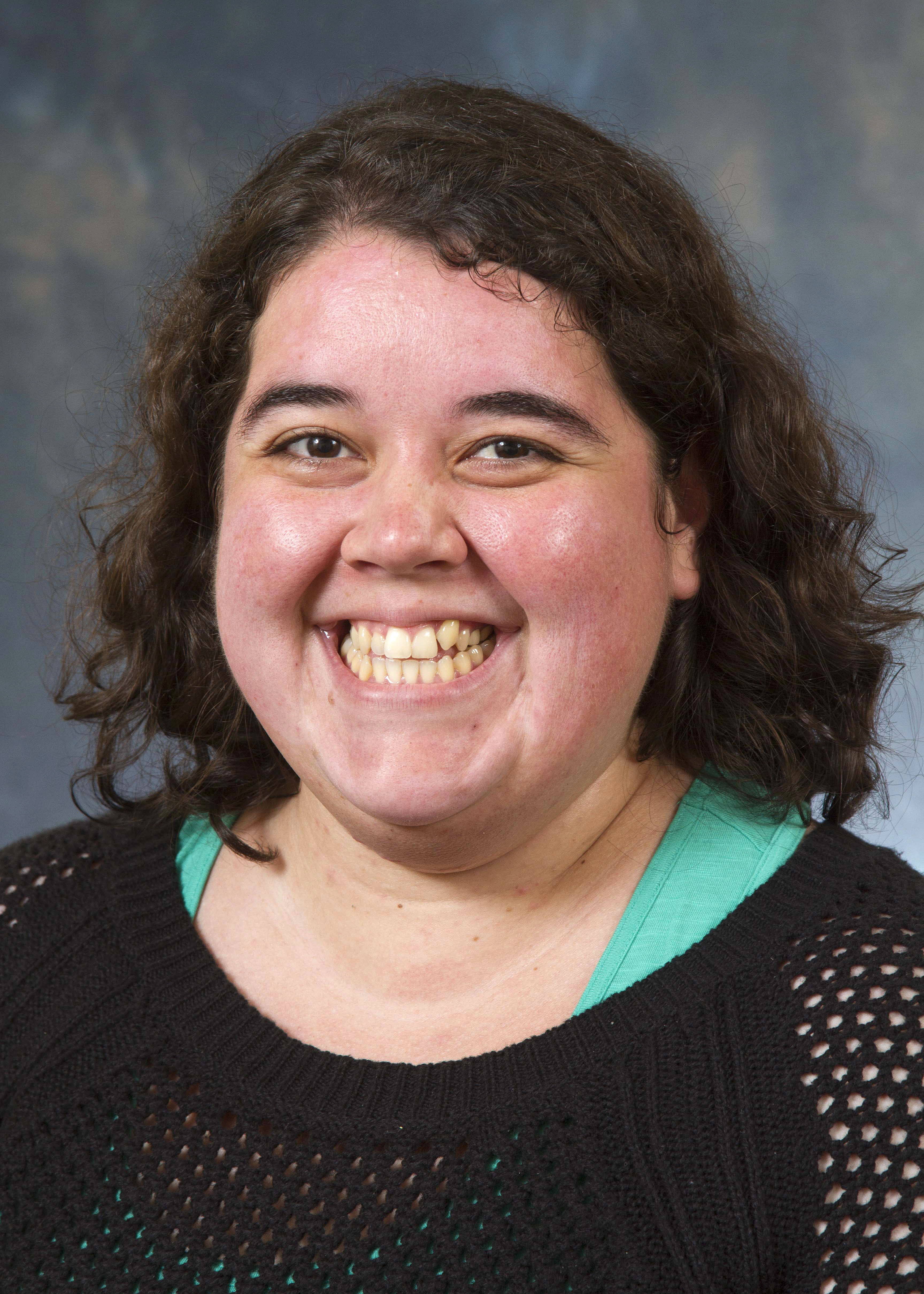 Karen Acosta
Assistant Professor, Spanish
Karen Acosta is an Assistant Professor of Spanish in the Department of Modern and Classical Languages. She received her B.A. in communication studies from the Universidad Católica "Nuestra Señora de la Asunción" in Asunción, Paraguay; and received her M.A. and Ph.D., both degrees in curriculum and instruction and Spanish, from the University of Kansas in Lawrence, Kansas. Her concentrations were TESOL and reading and literacy, respectively.
Before moving to the United States from Paraguay, her home country, she was a teacher of English as a Second Language in a two-way bilingual school and a teacher of English as a Foreign Language in a binational cultural center. 
Her areas of academic and research interest include Spanish-English bilingualism and biliteracy, reading comprehension, the integration of technology in the foreign language curriculum, digital literacies, reading as a social act, virtual/online book clubs, and the development of intercultural understanding.
She enjoys reading books, watching and going to the movies, traveling, going to concerts, and playing with her dog, June Bug. She is elated when she can combine any of these activities with her work and academic interests.
Modern and Classical Languages
1306 West Hall
Email Address
mclalias@valdosta.edu
Mailing Address
1500 N. Patterson St.
Valdosta, GA 31698
Fax: 229.333.7416

Monday to Thursday
8:00 a.m. to 5:30 p.m.
Friday
8:00 a.m. to 3:00 p.m.