College Readiness Through Civic Engagement
Summer Seminar Date: June 11-July 30, 2023
Applicatons are open NOW!
APPLICATIONS ARE DUE BY: NOVEMBER 15, 2022
The Teagle Foundation's Knowledge for Freedom Initiative at VSU
The College Readiness Through Civic Engagement: A Knowledge for Freedom Initiative is for high school students, starting with the senior class of 2023 interested in the humanities and political sciences. These students will get a chance to have in-depth challenging discussions involving past and present influential people and how it has shaped society today. These students will have a voice and be heard and receive the college experience by going to the summer seminar hosted at VSU.
---
What is

College Readiness through Civic Engagement Initiative

? 
Funded through the Teagle Foundation's Knowledge for Freedom initiative, Valdosta State University is launching its College Readiness through Civic Engagement project starting in the summer of 2022. This initiative will offer students from the Wiregrass Region of South Georgia who are between their junior and senior year of high school an opportunity to explore great ideas and concepts in the liberal arts from the past to contemporary times through critical reading, engaging discussions, and learning to present their ideas through argumentative writing. Students will examine civic concepts and complete a year-long civic project under the guidance of faculty and peer mentors. This opportunity will give students a chance to experience college life, connect with the faculty of VSU, and get advice from peer mentors who are undergraduate students of VSU while simultaneously getting the college assistance needed to do great things in the future. For more information about the Teagle Foundation Knowledge for Freedom Initiative, visit the Teagle Foundation's website. 
How will this assist with college? 
The high school students participating in this program will get to know the College of Humanities and Social Sciences' insightful professors. The students will potentially receive a letter of recommendation and assistance with college applications from faculty and student mentors. The student-mentor will be a current student receiving their bachelor's degree at Valdosta State University. By participating in college readiness workshops, students will learn important life skills to succeed in college and beyond. Students will participate in recreational activities during their stay on the VSU campus and know our beautiful campus!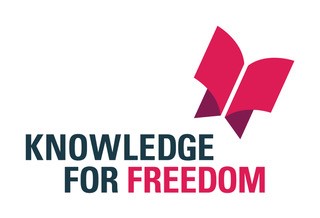 Mailing Address
1500 N. Patterson St.
Valdosta, GA 31698