Hoss Haley
Hoss Haley is a sculptor and a resident artist at Penland School of Crafts in North Carolina and John Michael Kohler Arts Center in Wisconsin. At an early age, Hoss learned machining and steel fabrication and later apprenticed as a blacksmith in Texas and New Mexico. His artwork consists of two and three-dimensional designs in bronze, concrete, and steel.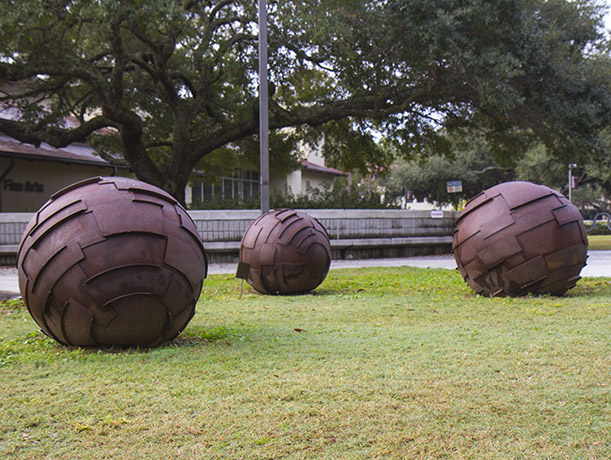 (Image from Valdosta State University's Creative Services Department)
Haley created a piece for VSU as well. His piece, titled "Potential", was installed in 2011. This sculpture is part of Haley's "Spheres" collection and consists of three differently sized spheres. The spheres are made of corten steel and are 36, 42, and 48 inches in diameter.
Sources:
http://hosshaley.squarespace.com/about/#/iob/
Blazer Wellness
24 Hour Support Lines
Click to call