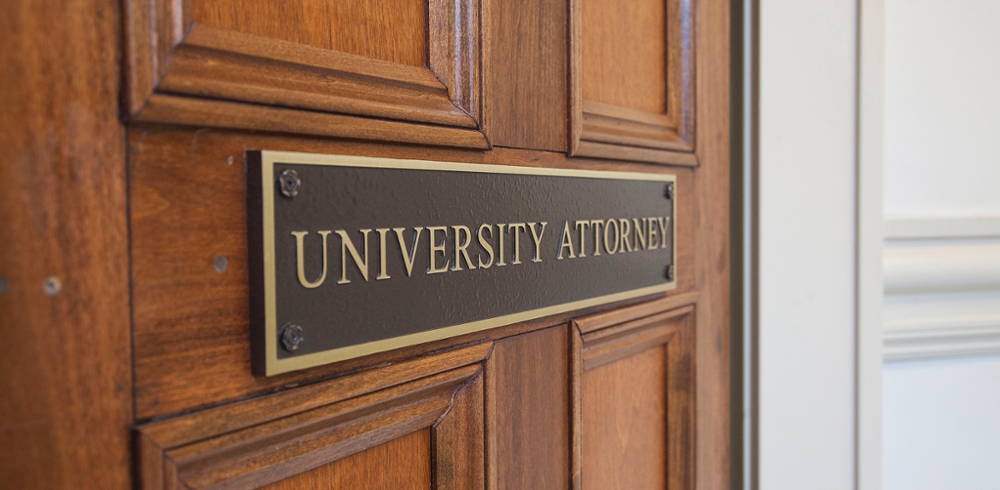 Welcome
**ATTENTION**  
THE OFFICE OF LEGAL AFFAIRS IS CURRENTLY STAFFED REMOTELY.  FOR QUESTIONS, PLEASE EMAIL US AT LEGAL@VALDOSTA.EDU.
FOR EMERGENCIES, PLEASE CONTACT THE UNIVERSITY POLICE DEPARTMENT AT 229-259-5555.
The Office of Legal Affairs reports directly to the  President, and is responsible for providing support and advice to the President, administration, faculty and staff on a broad range of issues having legal significance.
As such, the Office of Legal Affairs is responsible for, among other duties, interpreting state and federal laws, formulating and issuing legal opinions, reviewing and/or drafting legal documents such as contracts and assisting with the formulation of policies.
The Office of Legal Affairs is not able to provide legal services or advice to employees or students regarding personal matters unrelated to the University.
229.245.6532
Campus Address
Langdale Hall Rm.260
1500 N. Patterson St.
Mailing Address
1500 N. Patterson St.
Valdosta, GA 31698