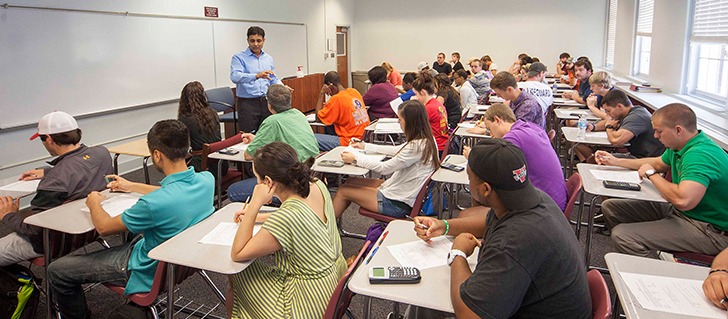 InterLibrary Loan
Interlibrary Loan (ILL), in conjunction with Odum Express, provides access to and delivery of books, articles, and journals to individuals and departments. 
ILL is available to all students, faculty, staff, and administrators, providing access to materials not owned or housed locally at Valdosta State University.
Odum Express is available to faculty, staff, and administrators, and provides delivery of locally owned and housed materials directly to individuals and departments utilizing the courier delivery service. Distance Education students are also eligible for Odum Express mail delivery of materials directly to their home address.
The integration of these services allow access to a vast library of books, articles, and journals – in both electronic and hardcopy formats – enhancing the ability to research and reference a broad spectrum of materials encompassing not only the University System of Georgia but also institutions across the nation and even – in limited cases - internationally. These services are provided largely free of charge – though nominal fees may apply in limited circumstances.
To begin accessing materials immediately, logon to ILLiad.
If you have questions regarding these services which are not addressed in the FAQs, or wish to offer suggestions or accolades, contact us at ill@valdosta.edu or (229) 333-5867.
Thank you for utilizing Interlibrary Loan and Odum Express.
Phone
Fax
229.333.5862
Campus Address
1500 N. Patterson St. Valdosta, Georgia 31698
Mailing Address
1500 N. Patterson St.
Valdosta, GA 31698

Sunday

Closed

Monday - Friday

8:30 a.m. - 5:00 p.m.

Saturday

Closed