Outstanding Alumnus
Starting in 2011, the Department and the College of Arts and Sciences has honored outstanding departmental alumni.  We honor and appreciate our alumni's outstanding contributions to their profession.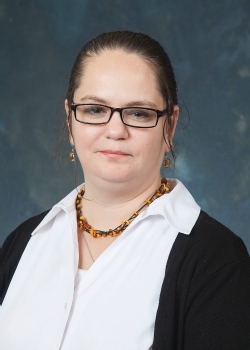 Dr. Shelly Yankovskyy
Being a  recent graduate from the Department of Anthropology at the University of Tennessee and a former graduate of Valdosta State University.  I am a cultural anthropologist specializing in medical anthropology, specifically the political-economic dimensions of the mental health system in post-socialist Ukraine.  My master's work was conducted in Tampa Florida where I looked at the barriers to mental health care from the provider's perspective.  My research interests include critical medical anthropology, mental health, political anthropology, political economy, applied anthropology, Ukraine and Eastern Europe.  I have published research findings in the online journal "The Anthropology of East Europe Review," as well as the online journal "Somatosphere."
2012 Alumnus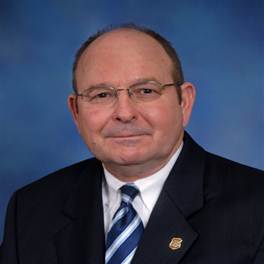 Mr. Vernon Keenan
Mr. Keenan is the Director of the Georgia Bureau of Investigation and has served in this capacity since 2004. He has been employed by the GBI since 1973 holding several administrative and line level positions. He is responsible for 822 employees, the State's Crime Laboratory, the GA Crime Investigation Center, and the Investigation Division of the Bureau. After graduating from VSU in 1972 and majoring in Criminal Justice, he worked for one year at the Dekalb County Police Department. Mr. Keenan obtained a MPA from Columbus State University in 1979 from the Georgia Chiefs of Police Command College. He is a graduate of the FBI's National Academy where he is a guest lecturer and he has been recognized for his outstanding leadership in policing. He and his wife and two sons live in Cherokee County. He is the recipient of the 2012 Valdosta State University College of Arts and Sciences Outstanding Alumnus Award.
Ms. Zola Myers
Gaining her undergraduate degree in 1996 and her M.S. in Sociology in 2010 from VSU, Ms. Myers has, for the past fourteen years, been working as Executive Director of the Cook County Family Connection. Under her direction, the Connection has experienced tremendous growth in its annual budget thanks to Myers' grant writing abilities. She has also developed House of Grace, a community of previously homeless men, and is the author of "Dancing with the Dragon: An Honest Look at Addiction.