Study Abroad Programs in France
VSU Summer Study Abroad || Study Abroad with the European Council || Semester Exchange in: Toulouse

VSU Summer Study Abroad Program: Learn French in Strasbourg, France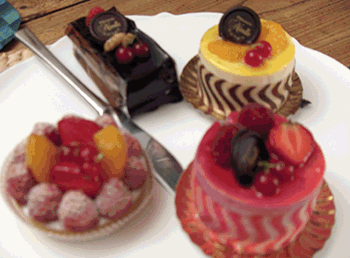 Learn French in Strasbourg, France!  Strasbourg is located in the center of Europe, with easy access to Germany, Switzerland, Belgium, Luxembourg, and of course Paris, a visit to which is included at the beginning and end of the program. 

Program fee includes housing and meals with a French family, 5 days/nights in Paris with meals, cultural events, and more! Tuition and airfare are NOT included in the cost of the program, but  HOPE may apply toward tuition!
Duration: June 23 - July 20, 2015
Location: Strasbourg, France
Cost: $4,400 plus VSU tuition and fees. If you are taking only summer study abroad courses you will be charged tuition for the number of credit hours you take plus $295 institutional fee. If you take 4 credit hours or less on study abroad, you will only be charged half of the institutional fee ( $147.50). 

Courses Offered:


FREN 1002 - Beginning French Language and Introduction to Francophone Cultures II
FREN 2001 - Intermediate French Language and Francophone Cultures I
FREN 2002 - Intermediate French Language and Francophone Cultures II
FREN 2010 - Intermediate (French) Conversation
FREN 3150 - French Culture and Civilization
FREN 3200 - Introduction to Literature
FREN 3250 - Survey of French Literature

FREN 3450 - Culture, Business, and Society in the French-Speaking World
FREN 3500 - French Oral and Written Expression
FREN 3900 - Intensive Language Study
FREN 4010 - Advanced Grammar and Composition
FREN 4210 - Business French
FREN 4400 - French Phonetics and Advanced Conversation
FREN 4900 - Special Topics
FREN 4950 or 6950 Directed Study (required and taught by Dr. Friedrich
FREN 4960 - Study Abroad Special Topics: Living in France

NOTE: Credits are available for both undergraduate and graduate students.
EARLY BIRD DISCOUNT! : $200 discount from final payment for first 5 students who pay their deposits.
For more information, please contact:
Dr. Ellen L. Friedrich
(229) 333-5946 or 5446
elfried@valdosta.edu
Irina McClellan  
(229) 333-7410
studyabroad@valdosta.edu
---
European Council Summer Study Abroad Program: Paris, France
Spend five weeks in the "City of Lights". The program's Duration and Location: Five weeks / Paris, France. Program fee includes housing, 14 meals per week, round-trip international airfare, cultural events, excursions, and Paris Metro pass.

For more information visit the European Council.

Irina McClellan  
(229) 333-7410
studyabroad@valdosta.edu
---
VSU Exchange Program: Study Business in Toulouse, France
The Undergraduate Business Program's mission is to prepare students for careers in operational Marketing and the "negotiation professions" - Sales, Purchasing, and Distribution, helping them to become autonomous, open-minded individuals who are motivated by the challenge of negotiation and equipped to contribute effectively to corporate performance, in France and internationally.
Toulouse boasts the highest number of students outside Paris and basks in the privileged position of being close to the Pyrenees, the Mediterranean and the Atlantic Ocean. The climate is both sunny and temperate - perfect for enjoying the southern ambience of Toulouse's many outdoor cafes and restaurants.For more information, visit the 
University of Toulouse
.
Irina McClellan
(229) 333-7410
studyabroad@valdosta.edu