Contact

General VSU Information


  229-333-5800

Office of Communications


  229-333-2163


  229-333-2157


  229-333-5983

Campus Address
Office of Communications, 1120 Powell Hall
Mailing Address
1500 N. Patterson St.
Valdosta, GA 31698
Contact Us
Contact

General VSU Information


  229-333-5800

Office of Communications


  229-333-2163


  229-333-2157


  229-333-5983

Campus Address
Office of Communications, 1120 Powell Hall
Mailing Address
1500 N. Patterson St.
Valdosta, GA 31698
Contact Us
Faculty and Staff Encouraged to Participate in Annual Campaign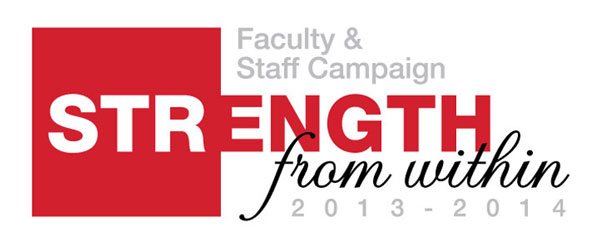 VALDOSTA—Valdosta State University kicked off the 2014 Faculty and Staff Campaign Oct. 14. This year's theme is "Strength from Within" and represents the fortitude and resilient spirit of the university's faculty and staff.
"Tuition and state appropriations do not cover all the costs associated with educating our students," said Karen Johnson, director of annual giving. "When foundations and corporations consider their philanthropic intent, they often ask how much support comes from our alumni, faculty and staff before making their decision."
All VSU full-time employees will receive a packet of information that outlines how they can direct their financial gift to the college, department or program of their choice through a variety of payment options, including payroll deduction. Employees may also visit the campaign's website at:  http://www.valdosta.edu/fscampaign
For more information on VSU's Faculty and Staff Campaign, contact Karen Johnson at 229-333-5419 or email kjohnson@valdosta.edu.  
Contact

General VSU Information


  229-333-5800

Office of Communications


  229-333-2163


  229-333-2157


  229-333-5983

Campus Address
Office of Communications, 1120 Powell Hall
Mailing Address
1500 N. Patterson St.
Valdosta, GA 31698
Contact Us