President's Welcome
Dr. William McKinney VSU's 9th President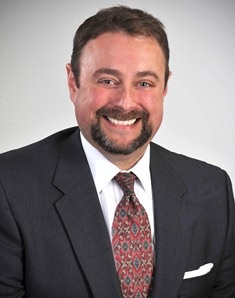 Welcome to Valdosta State University. When applying to be VSU's new president, I was fully aware of the university's outstanding reputation as a regional public university. Having had the privilege of being on campus for some time now, however, I continue to discover more of what VSU has to offer. Whether you are visiting our Web site or are planning a visit to our beautiful campus, I know that you will make those same discoveries.

Valdosta State University has been serving the citizens of South Georgia for over 100 years, and is dedicated to educating the citizens and leaders of the 21st Century. With a focus on the future and a respect for our history, we serve as the intellectual and cultural hub of our region. Our faculty and staff have built an unrivaled living and learning environment that prepares our students not only for their chosen careers, but also for the ever-increasing demands of global citizenship. Our 40,000 alumni in Georgia and all over the world have taken what they learned at VSU and carried that knowledge into their communities and chosen professions.
The 2012-13 academic year is yet another exciting one at VSU.  For example, students and faculty are fully utilizing the innovative laboratory facilities of the newly expanded Bailey Science Center.  This fall, we will break ground on our $36 million Health Sciences and Business Administration Building, which symbolizes our commitment to regional engagement and partnership.  The 140,000 square-foot facility will house academic programs in Nursing, Communication Sciences and Disorders, Athletic Training, Exercise Physiology, Social Work, Health Care Administration, and Dental Hygiene (in partnership with Wiregrass Georgia Technical College).  These are just a few of the exciting things happening at VSU. A tour of our campus or this Web site will show you much more.

Whether it is through attending arts and cultural events, Blazer athletic events, or learning about our nationally recognized academic programs, I invite you to discover all that VSU has to offer.


Thank you for visiting,
Bill McKinney
President