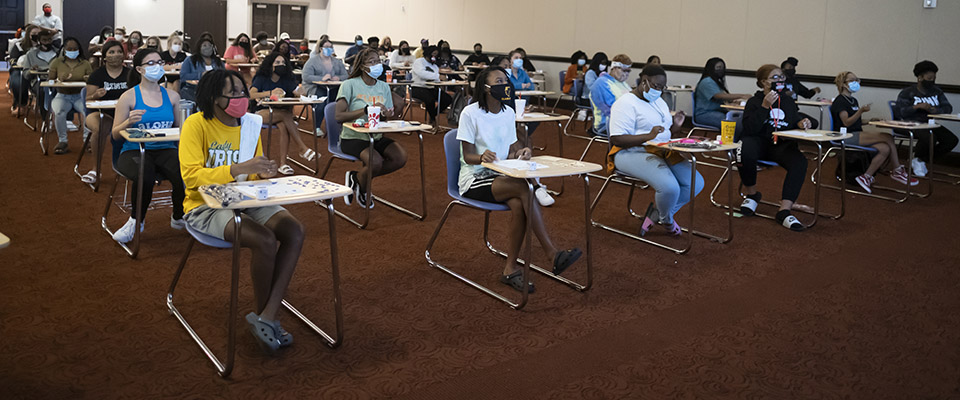 About HOPE Connect
Valdosta State University and The University System of Georgia are announcing a big expansion of mental health services to students during the COVID-19 pandemic.
The new program is called HOPE Connect @ VSU, and it provides mental health support to all VSU students. HOPE stands for Honesty, Openness, Perspective, and Empathy. 
Here are the resources available:
A 24/7/365 mental health support line for in-the-moment support and linkages to next steps, regardless of time of day or your location
Virtual Psychiatric Clinics to offer assessment and medication management
Personal Student Navigators to assist with referral coordination and support
"The Wellness Hub" which includes an App and an online wellness magazine with educational content, self-help tools and resource links
---
"Supporting our students is a top priority at VSU, and this is a great resource we're excited to provide," says Dr. Vince Miller, the Vice President for Student Affairs at Valdosta State University. "Our students have done a wonderful job abiding by mask requirements and social distancing expectations, and we know how draining that can be mentally and physically. We want to make sure they have someone to talk with and know they are never alone."
---
The money allotted to the project is $11.5 million, and it comes from the Governors Emergency Education Relief (GEER) funding announced by Governor Brian Kemp in August 2020. It was set aside by the federal CARES Act to support mental health and student services throughout the USG.
These services are provided through a partnership with Christie Campus Health, a 24/7 hotline and well-being support program. Additional funds will be set aside to create a USG Mental Health Consortium, which will develop a long-term service model for USG's 26 institutions.
"We are prioritizing mental health, and that includes the creation of the Mental Health Initiative Task Force. This group has already been convened, and its members are looking at the needs of the campus and how we can best meet them," says Dr. Miller.
In recognition of the unique needs of each USG campus, $1.725 million in mini-grants will be made available to campuses to support mental health and wellness. These funds can be used to establish new technology resources, increase campus programming or enhance communications.
USG has also dedicated resources for a partnership with The Jed Foundation (JED) to help campuses create a long-term strategic plan while implementing immediate actions and programs on to support student mental health on campus. JED provides a comprehensive public health approach in promoting emotional well-being and preventing suicide and serious substance abuse. JED services include the development of a campus-specific strategic plan, advising support in implementing the plan, campus education and engagement services and a mental health resource library for campus use.
HOPE Connect @ VSU
Honesty | Openness | Perspective | Empathy
24/7 Support Line
VSU Counseling Center
Mailing Address
1500 N. Patterson St.
Valdosta, GA 31698