We can all use a little support sometimes
HOPE Connect @ VSU is FREE access for ALL students to 24/7/365 expanded mental health resources. HOPE stands for Honesty, Openness, Perspective, and Empathy. The VSU Counseling Center and HOPE Connect @ VSU are here to provide you with the support you need anytime. Christie Campus Health is partnering with Valdosta State University/USG to provide these expanded resources. Christie Campus Health specializes in the well being of college students nationwide. 
Virtual Appointments Available
You can set up a virtual appointment through the VSU Counseling Center or by calling the 24/7/365 support line.
HOPE Connect @ VSU has many follow up care resources available for you as well. Call 833-910-3365 for more information.
---
Text Tess: Chatbot Ready to Assist
Text "hi" to 229-210-4804 to start your texting conversation with Tess. 
---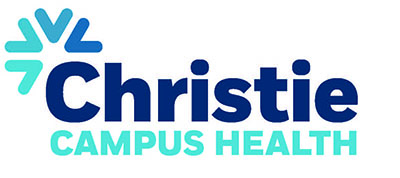 To learn more about our partners at Christie Campus Health, click
here
.
---
Additional Expanded Services 
HOPE Connect @ VSU Wellness Hub

The HOPE Connect @ VSU Wellness Hub focuses on the mind, body, healthy eating, academic support, money and so much more. Click here to access these resources. 
Get the Wellness App
Apple App Store Link: Download
Google App Store Link: Download
Once downloaded, search for Valdosta State University to access the HOPE Connect @ VSU Wellness Hub.
---
Psychiatric Referral Services
Click here to learn about these resources.
---
ICare 
To learn more about this internet-based behavioral treatment, click here.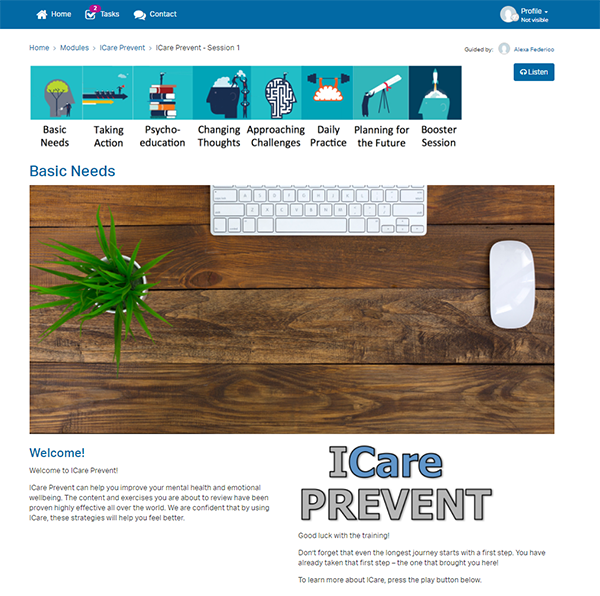 ---
College Navigators
Click here for more information about our Navigators. 
---
Employee Training and Resources
Kognito
Kognito is virtual training that is available to all Valdosta State University faculty, staff, and students. It teachers how to have a conversation with someone who may be in mental distress. It also uses evidence-based health simulations to teach and inform. Those who take part in Kognito training will be prepared to assist anyone in the VSU campus community who may need some mental health guidance.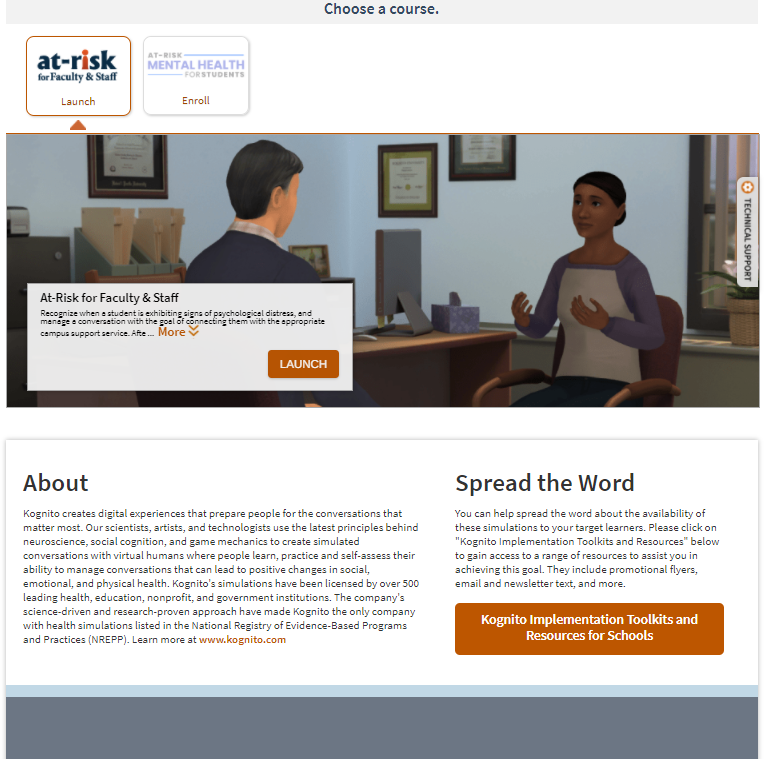 Kognito training is accessible for all employees and students through MyVSU. To get to it, click "View All" in the portals section and scroll down until you see Kognito: At-Risk Mental Health Training.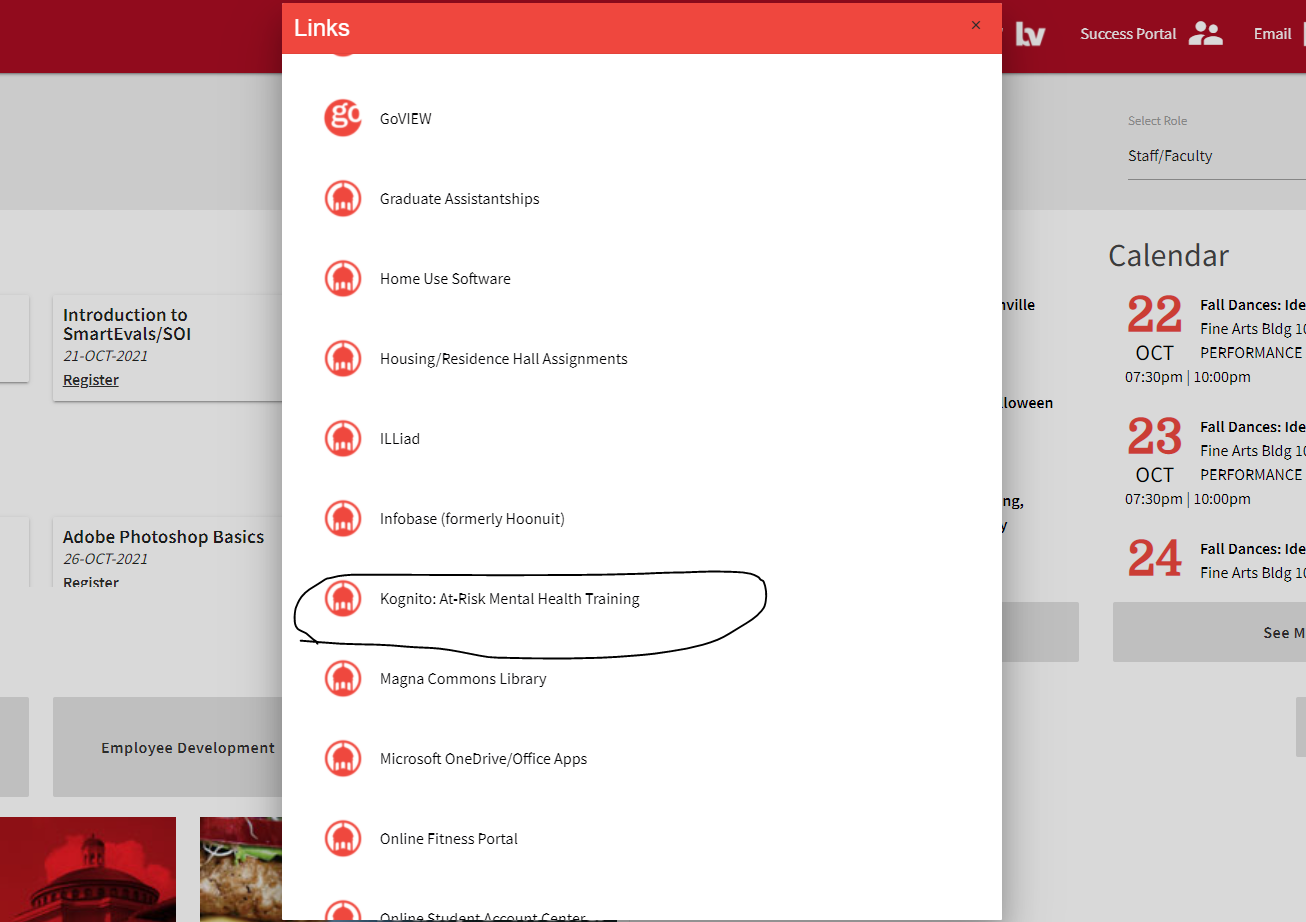 QPR Suicide Prevention Training 
QPR stands for Question, Persuade, and Refer. Sponsored by the University System of Georgia's Mental Health Initiative, QPR Training is available to all students, faculty, and staff within the USG. The 1.5-hour training session includes didactic instruction, role play exercises, and time for questions. To register for a QPR training, click here. 
24/7 Support Line
VSU Counseling Center
Mailing Address
1500 N. Patterson St.
Valdosta, GA 31698