COVID-19 Vaccination Plan at Valdosta State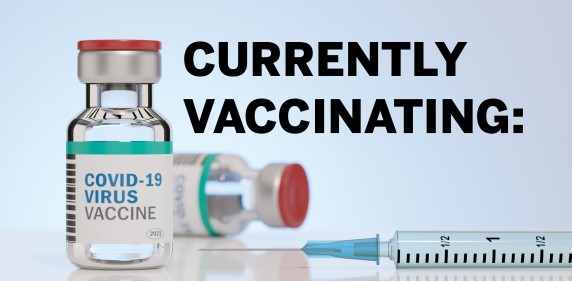 Currently, the following groups are eligible for the COVID vaccine in Georgia:
Anyone age 12 and older is eligible to receive the vaccine    
---
Booster Shots
Valdosta State University is currently providing Booster shots to those students, faculty, and staff who are eligible. Those who became fully vaccinated at least six months ago with the Pfizer and Moderna vaccines are eligible, along with those vaccinated at least two months ago with the Johnson & Johnson vaccine. You can read more here. 
Where to be Vaccinated
VSU employees and students can make your appointment today at the Student Health Center online here.
Walk-in Hours Scheduled for Vaccinations
New vaccine walk-in hours begin the week of August 30, 2021 at the Student Health Center. They are as follows:
Tuesdays – 8am – 10am
Wednesdays and Thursdays – 3:30pm – 5pm
Other Vaccine Locations
Georgia Department of Public Health: 1-844-955-1499 or https://gta-vras.powerappsportals.us/
SGMC Daily Drive-Through: https://mychart.sgmc.org/MyChart/covid19/#/
Barnes Healthcare Services & Pharmacy: https://www.barneshc.com/covid-vaccine/
Walgreens: https://www.walgreens.com/findcare/vaccination/covid-19/location-screening
Walmart: https://www.walmart.com/cp/1228302
Additional Locations in Georgia: https://dph.georgia.gov/covid-vaccine
Helpful Vaccine Information
Video: What to expect after getting a COVID-19 vaccine
Video: Explaining the COVID-19 vaccine's emergency use authorization
Video: Use v-safe to tell CDC how you're feeling after COVID-19 vaccination
Video: VSU A Conversation About COVID Vaccination
---
More Information on Vaccination at VSU
Those eligible include current VSU students, faculty, and staff. Retirees, former employees, former students, and spouses or relatives of current campus community members are currently not eligible
The current vaccine VSU has is the Pfizer vaccine
You must be able to receive the vaccine on campus at the Student Health Center. 
The vaccine is currently not mandated
---
Student Health Center:
Covid-19 vaccines are administered by appointment at the Student Health Center located on Georgia Avenue across from Powell Hall. 
Schedule your on campus vaccine appointment 
When supplies increase, a satellite COVID-19 Vaccine site will be available by appointment in the Health Sciences and Business Administration building Miller's Clinic located on North Campus.
When an increase in vaccine supply becomes available where mass vaccination is possible, a satellite drive-through vaccination clinic may be established at the Sustella Parking Deck.
---
Helpful Vaccine Resources 
Student Health Center
After-Hours
Mailing Address
1500 N. Patterson St.
Valdosta, GA 31698