M.S. Degree with a Major in Sociology
Total Credit Hours: 30
Degree Format: Traditional
About this field
Sociology is a social science that involves the study of human society. It's an expansive discipline, encompassing a range of research areas and potential careers. Broadly, sociologists examine how societies and social institutions maintain cohesion and a sense of collectivity, and how individuals and groups organize collectively to create social change. They do this through pairing theoretical arguments with empirical data. The graduate program focuses on applied sociology, a field in which sociological knowledge is used to analyze real-world situations. Students in the program will learn to skillfully design their own research studies. To do this, they will collect and analyze original data collected through surveys, interviews, and observations, or, they will systematically examine human-created content, such as written documents or online discussion forums. Students will also further develop skills in analyzing and interpreting existing data, such as from the Census Bureau, the General Social Survey, or the World Values Survey. Students have the opportunity to take a diversity of graduate courses, from those examining the role of race, class, and gender in shaping access to societal resources and inequality, to environmental sociology, sociology of law, sociology of the family, and sociology of religion.
The Valdosta State Difference
The MS Sociology program at Valdosta State stands out for its:
1) Applied curriculum: Our graduate students are trained in the research skills and data analysis that are desirable in many career fields. Our students develop the ability to design research studies, synthesize the existing knowledge on a topic, solve applied problems, and develop advanced written and oral communication skills.
2) Faculty and student research: Our sociology professors and students are actively engaged in understanding and addressing the social problems of our day. This has real-world implications for creating the society in which we wish to live. Our faculty and graduate students regularly present their research at academic conferences and publish in academic journals.
3) Mentoring and fellowship: Our graduate students receive mentoring and guidance from program faculty every step of the way as they complete their graduate degree program. From academic support to social events, our program has a strong sense of fellowship
What You'll Learn
The Master of Science degree in Sociology allows students to use the quantitative and qualitative research skills learned in the classroom to address complex problems in the wider world. Students in the program learn to analyze, interpret, and contextualize data in a way that is desirable across a range of professions. Our graduates have advanced critical thinking skills, are adept in research design and methodologies, have sharpened professional writing skills, and are experts at addressing issues related to multiculturalism and diversity. Graduates are prepared to become competent practitioners and scholars in applied and academic settings.
Program Coordinator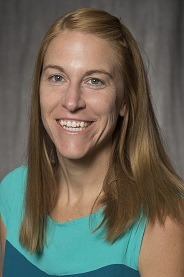 Dr. Anne Price, BA in Sociology & Anthropology Program Coordinator
annprice@valdosta.edu
(229) 333-5473
Careers
Consultant
Human Resources Manager
Program Coordinator
Research Analyst
Service Provider
Survey Researcher
Teacher
229.333.5492

Nevins Hall, Room 1004

1500 N. Patterson St. Valdosta, Georgia 31698