B.A. Degree with a Major in Sociology & Anthropology
Total Credit Hours: 120
Degree Format: Traditional
WHY MAJOR IN SOCIOLOGY & ANTHROPOLOGY?
Social change. How does it occur? How do we create the society that we wish to live in? Sociologists think innovatively and creatively about the organization of society. They study how workplaces, schools, and families are shaped by the social structure of society and how organized individuals can have a profound impact on society by transforming cultural and social institutions over time. If you have a passion for challenging the status quo and becoming a progressive leader in society, the Sociology & Anthropology major is VSU's home for you.
Sociology is an exciting social science that enhances our understanding of human relationships, interaction, and behavior. It allows us to understand why conflict occurs between different groups in society with differing degrees of power, and it better equips students for the workplace and world of the future.
Sociologists listen closely to other perspectives, with a focus on how social structure shapes individual lives and experiences. They collect and analyze data to understand diverse issues, including how our environment affects our health, how we define and address crime, the changing role of religion in society, how children of different backgrounds fare within our educational system, and the unique experiences of those of different races, ethnicities, genders, sexualities, and abilities.
Sociologists gather and analyze qualitative data through in-depth interviews, focus groups, and observations. They also use quantitative analysis to explore data available from sources such as the Census Bureau, the Pew Research Center, the General Social Survey and the World Values Survey.
Sociology graduates go on to work in employment as varied as hospital social workers, social studies teachers, marketing researchers, case managers, directors and founders of non-profits, and urban planners.
Anthropology also involves the study of people but focuses on humans and their immediate ancestors. Anthropologists examine patterns of culture and behavior in order to understand human diversity in the present and past.
Students in the Bachelor of Arts in Sociology & Anthropology Program have the unique opportunity to take core classes in both disciplines before selecting a concentration in either Sociology or Anthropology.
Talented students interested in pursuing a Master of Science in Sociology can get a head start through VSU's 4+1 Accelerated Degree Program that allows students to complete the B.A. in Sociology & Anthropology and the M.S. in Sociology in just five years. Interested students should speak to their academic advisor to see if they qualify for this program.
The Valdosta State Difference
The Bachelor of Arts in Sociology & Anthropology at Valdosta State balances rigorous coursework with applied and experiential learning to prepare students for careers in the field or graduate studies. Students can gain additional hands-on experience by participating in the Department of Sociology, Anthropology, and Criminal Justice's Study Abroad Program, which has provided opportunities for students to travel to Belize, Mexico, France, and other locales and immerse themselves in foreign culture while taking classes. Student organizations for majors include the VSU Sociology Club, VSU Anthropology Club, Alpha Kappa Delta: The International Sociology Honor Society, and Lambda Alpha National Anthropology Honor Society. Class sizes are small, with an average of 30 students per class.
What You'll Learn
Students in the applied and clinical sociology concentration receive a solid foundation in sociology and take courses in theory, research methods and statistics, applied sociology, and a diversity of electives. Graduates are prepared for careers in human services, human resources, community organization, program development and organizational management. Students may also choose to pursue graduate work in sociology, law, public administration, counseling, and social work. Students who choose the anthropology concentration take courses in the four major subfields of the discipline, including cultural anthropology, linguistic anthropology, archeology and biological anthropology. The program provides students with the skills needed to succeed in a variety of employment settings or to continue their studies in graduate school.
Program Resources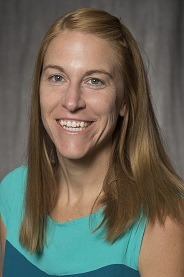 Dr. Anne Price, BA in Sociology & Anthropology Program Coordinator
annprice@valdosta.edu
(229) 333-5473
Thibault Deneve, Sociology and Anthropology BA Program
Academic Advisor
(229) 253-2847
Careers
Admissions Counselor
Affirmative Action Specialist
Anthropologist
Archeologist
Career Counselor
Case Manager
Caseworker
Community Aide
Community Development Specialist
Community Organizer
Consumer Relations Specialist
Correctional Counselor
Employee Relations Coordinator
Government Agency Administrator
Hospital Administrator
Housing Coordinator
Human Resources Director
Human Resources Specialist
Human Rights Specialist
Issues Manager
Juvenile Court Specialist
Market Analyst
Nonprofit Administrator
Recruiter
Social Worker
Sociologist
Substance Abuse Counselor
Youth Counselor
Nevins Hall, Room 1004
1500 N. Patterson St. Valdosta, Georgia 31698